Everyone gave their personal thoughts on that magnificent, winning, inimitable time. Captain Franco Baresi, for example, spoke about the group's desire to win: "Nobody had won anything important before. We wanted to put ourselves to the test and bravely follow the Coach, with the Club's know-how and professionalism also helping. Sacchi was vital in terms of the way the team was trained." The initial misunderstanding between Marco van Basten and Sacchi was also mentioned: "The Coach benched me for the second game, perhaps because I was talking about tactics. In the Netherlands, this was normal. However, this wasn't the case in Italy. The Italian newspapers exaggerated things and said that I was attacking Sacchi."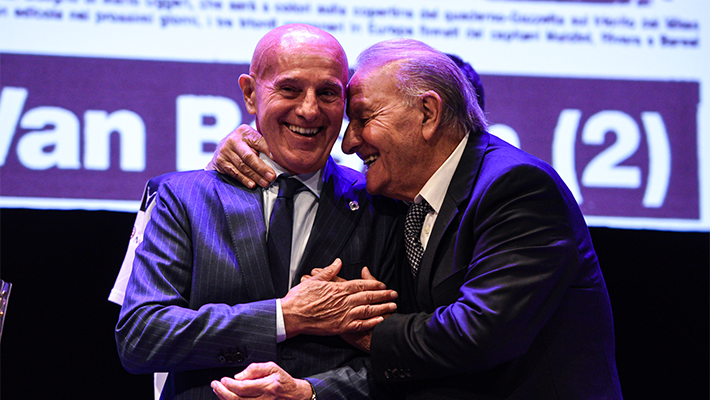 Frank Rijkaard had some lovely things to say about Carlo Ancelotti and Franco Baresi: "I had truly phenomenal figures around me. My mentor was Carletto: he taught me how to understand what was asked of me and what I had to do quickly. When I see him today, my heart fills with joy. Franco didn't speak a lot, but a smirk, an expression, was enough to get us all back in line. This is why he'll always be my captain." Meanwhile, Carletto remembered the early impact that Sacchi's training sessions had on him: "I immediately lost four to five kilogrammes, I still remember how worried my mother was. Everything changed when Arrigo came in, both physically and tactically."
A day full of all things Rossoneri. A day of history and success. AC Milan also took centre stage in the afternoon as a meeting with the press took place, with AC Milan Chief Football Officer Zvonimir Boban also taking part.

The official PUMA match kits for the 2019/20 season are available in the AC Milan Online Store!