An AC Milan fan forever and ever, Piero, Pierino for the fans. Prati returned to AC Milan at Paròn Rocco's request, this wish being granted and Piero arriving back at Milanello in the summer of 1967. He was back from Savona, still with that thick hair on his head. In just a few months, he was no longer just a youngster, but the smiling, suave face of all of AC Milan's goals. In his first year as a regular starter in a Rossoneri shirt, he wasted no time in winning the Serie A Golden Boot with 15 goals, also being crowned a champion of Italy in the colours of his dear, eternal AC Milan.
Things only improved from there. He was known by all as Pierino, but in the final 20 years of his life he asked that everyone call him Piero. Whatever name you used, he was decisive in AC Milan's European Cup triumph in 1969, going down in history not only for his legendary hat-trick against Cruyff's Ajax in the final, but also for that goal in Glasgow, scored on the counter against that great Celtic side. AC Milan were in trouble in that quarter-final second leg after a 0-0 draw in the first, and qualification for the semis lay on the line. But it was him, "Pierino la Peste", who stepped up, flying down the pitch on the break and scoring a decisive goal to see AC Milan progress.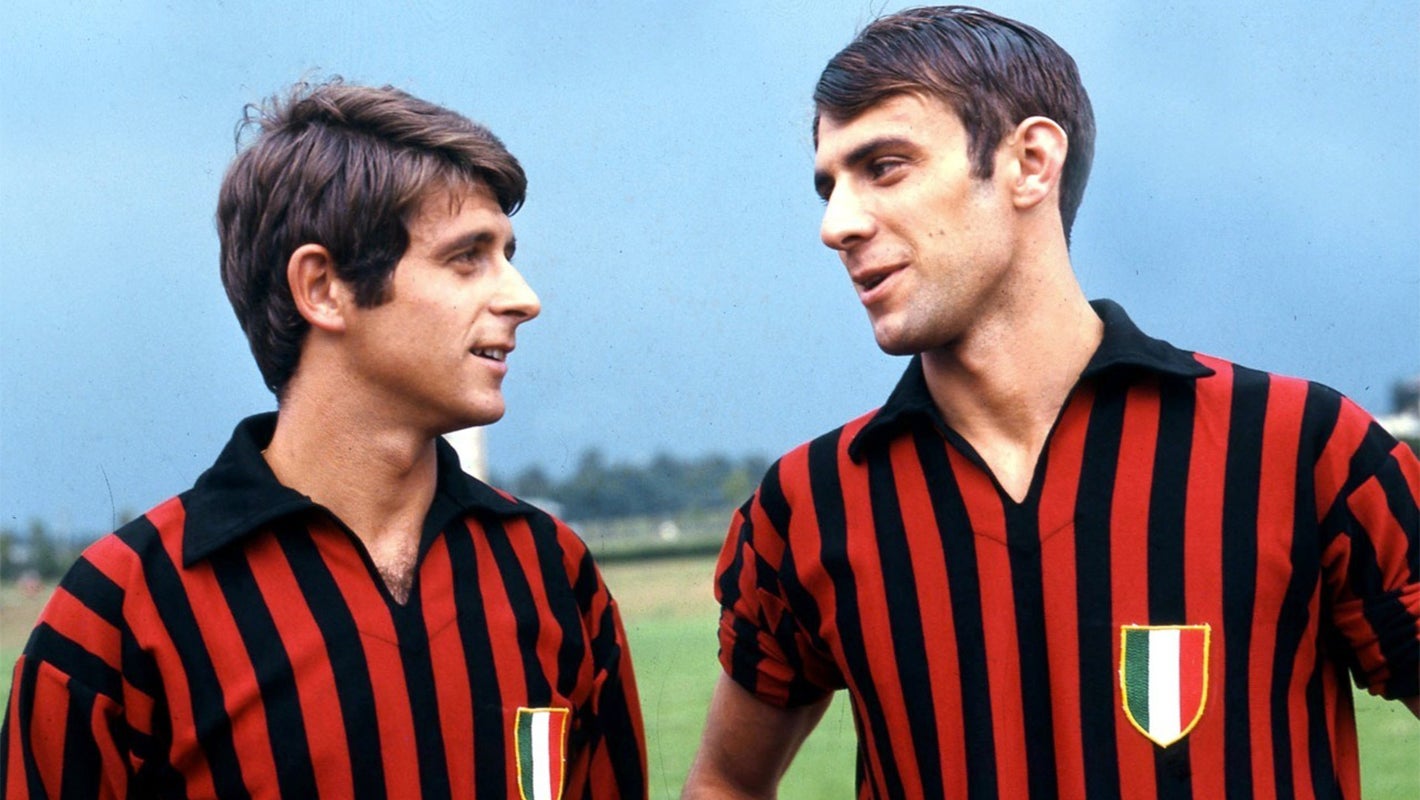 That night at La Bombonera, as AC Milan were crowned Club World Champions for the first time in history after those vicious games against Estudiantes in 1969, he took a boot to the stomach off the ball while he was laying on the ground. Horrible rumours began to spread around Italy, but Prati was one of the first to step off the plane, with the Intercontinental Cup in his hands and a smile on his face. The subtlest of smiles, one which made so many young Rossoneri fans fall in love with AC Milan.
Ever-courageous and always ready to give everything for the shirt and for his teammates, he was kept from contributing as much as he would have liked in AC Milan's pursuit of the 1971/72 Scudetto: he suffered a bad foul in the box against Atalanta that winter at San Siro, being ruled out for several months as a result. AC Milan's legendary number 11, although he also wore the number 9 on his back for the 1972/73 season, his last in Rossoneri colours before moving to Roma. But AC Milan was always the one club for Piero Prati. A face of AC Milan, a heart of AC Milan, a father of AC Milan. A constant presence in the Rossoneri world. It was, and always shall be, a true honour to have Rossoneri history lit up by Pierino Prati.
We can all contribute by participating in Fondazione Milan's fundraiser to support the distribution of foodstuffs promoted by the Municipality of Milan for those families in need as per the Milanese metropolis.