This evening, around 800 children from 48 Milan Football Schools from all across Italy will line up out in front of their families at the SNAI Ippodromo in San Siro. It is here, right in the heart of Milan's sporting sphere, that the opening ceremony of the 2019 Milan Cup by Banco BPM and PUMA will take place.
The event, which will finish on Sunday 16 June, represents the end of season celebrations for the Rossoneri's Football Schools and Training Centres. This consists of a tournament for the Pulcini (2008 and 2009) and Primi Calcio (2010), with a total of 144 matches taking place at the Vismara training centre – the headquarters of Milan's academy.
This initiative, now in its eighth edition, is something of great global importance. Those taking part will be accompanied by their families and this will allow them to experience unique moments of sporting joy and passion surrounded by the Rossoneri colours. AC Milan pays great attention to their affiliated organisations and training centres, looking to guarantee continuous and quality training. This means that the directors and coaches can transfer their Rossoneri know-how to the young kids who come to our respective training centres on a daily basis.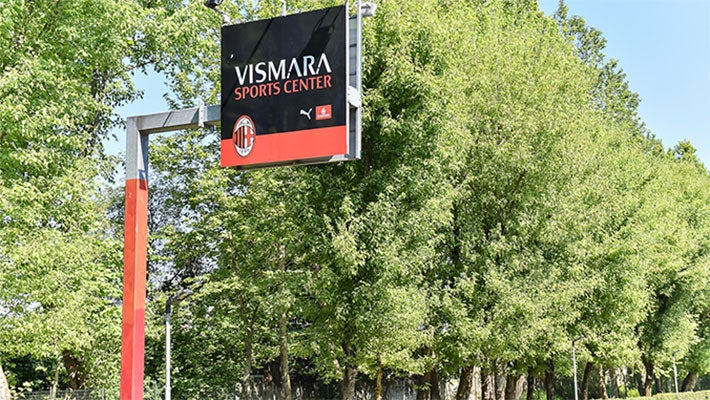 The 2019 Milan Cup will be accompanied by the following message: "Heads on shoulders and hearts on the ball". During the last edition, this won the competition for the most significant slogan. This edition will also give teams a chance to line up with their own banners, created as part of the UEFA Respect: #EqualGame campaign. During the opening ceremony, there will be an award for the best banner – whose winning effort will then become the official slogan for 2020 Milan Cup.
Banco BPM and PUMA both chose to join Milan in putting on this event that aims to make everyone feel part of the Rossoneri family, supporting and promoting the values that sport manages to convey through strength, respect and sporting and personal growth. During this event, there will also be the fair play vow, which will be read by some of the kids in front of everyone. This will be followed by the National Anthem.
The opening ceremony, led by Gegio and Giorgia Palmas, will also include entertainment, such as a display from the Bandits Crew. There will also be greetings from Elisabet Spina, Head of the Milan Academy, Daniele Massaro from Milan Glorie and the Primavera's Alessandro Sala. The midfielder will also be on hand to answer any questions from the kids.
Following the end of all games on Sunday, there will be an awards ceremony and a message ahead of the 2020 Milan Cup.
The new official PUMA match kits for the 2018/19 season are available in the AC Milan Online Store!