The Milan Junior Camp in Rogoredo has recently come to an end. Just like several camps last year, it was carried out with an entire programme dedicated to female youngsters.
There's a thought process behind this: the aim is to build on the foundations that have been laid to develop women's football at youth level. This comes in the wake of the enthusiasm that AC Milan Women have generated during their first season in Serie A and the inclusion of our players in the Italian National Team, with the Azzurre having already achieved a historic feat at the World Cup being held in France.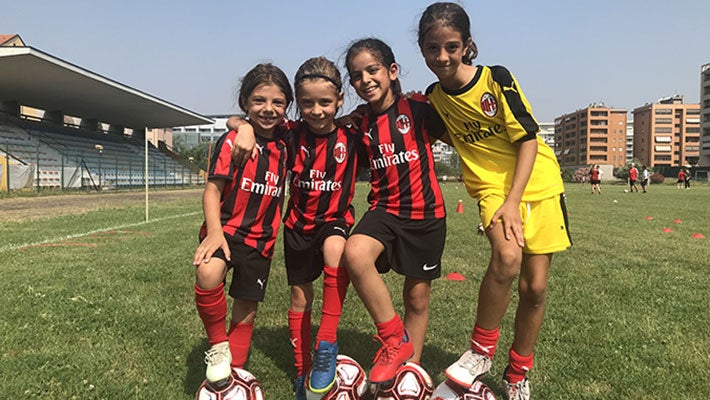 Over the course of the week, the aspiring footballers were led by a qualified team and enjoyed a unique experience consisting of football and fun. Furthermore, they struck up friendships with girls of different nationalities and ages.
The official PUMA match kits for the 2019/20 season are available in the AC Milan Online Store!