My first time at San Siro was not what I expected. I had searched so hard for a ticket to the derby; I'd called friends, fan clubs, and anyone I could think of but to no avail. The match was completely sold-out. After giving up all hope I got a call from my father who owns a restaurant: "Pack your bags, I've found 3 tickets!" he said.
I couldn't believe it, I would get to go to the match with my father and brother but my father is an Interista and the tickets were for Inter fans. My brother and I stowed away on the Inter fan's bus, along with our father, and for the entire trip past Inter wins were shown on the screens. When we got to the stadium, it was even worse: we were surrounded by a sea of Interisti and when Kallon shot, I felt like I'd been stabbed. In the end, it all worked out we'd won and were on our way to Manchester! My brother and I forgot where we where in our joy!
By Davide D'Agostino
The things we go through for our love for this Club. Being surrounded by a sea of rivals must have made the final result all the more enjoyable and truly unforgettable.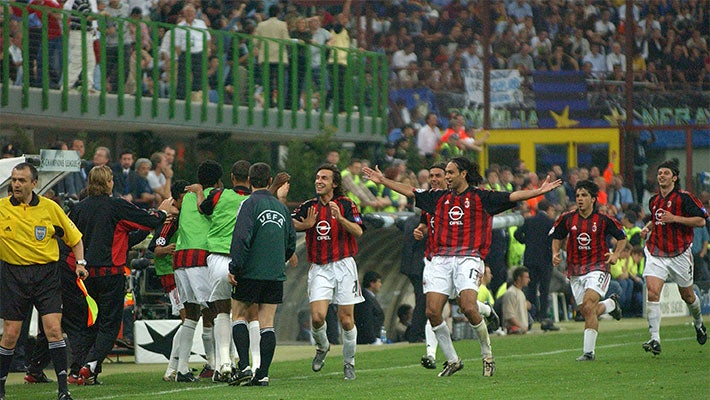 OP-ED is your personal Rossonero experience, your story, your first time, that match you can never forget, the emotions that have seared these colours into your soul.
Share those memories with us.
Every week we gather the most touching stories from our fans and publish the best here, on acmilan.com, to spread the love of the fans for the Diavolo. All you need to do is fill out the form below, we'll take care of the rest.
The history of AC Milan is the history of its fans.