Are we born Milanisti? Or do we become Rossoneri as children, thanks to a sticker? In my case a sticker of Pierino Prati, from the 1968/67 season. Pierino, known as "the pest", is my idol, I had all his posters, he was my dream when I was a kid. The Scudettos and the cups, the joy and tears. I'd never met him in person though.
Then just over a year ago, as I was nearing my 60th birthday and he was a bit older, it happened. We were in Caprarica, near Lecce, and Pierino "the pest" was observing the youngsters at a local club. I was most excited to meet my idol! I hugged him, took a photo with him and of course got his autograph! That was an incredible moment for me!
by Gabriele De Blasi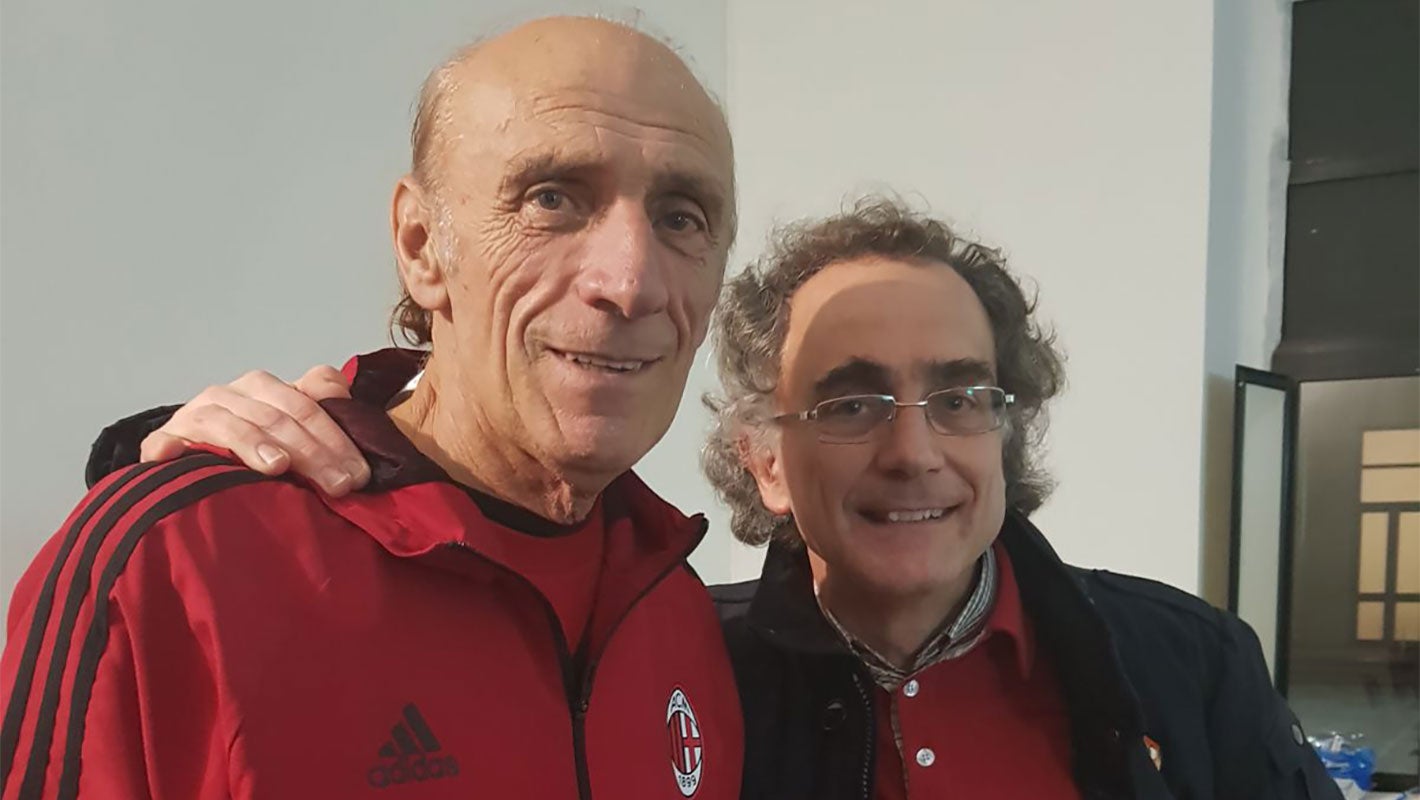 Even after being apart from your sports icon for quite some years, the immense emotion you felt when you finally met Pierino is evident from your words. Made up of memoirs and great passions related to the memories of our AC Milan!
OP-ED is your personal Rossonero experience, your story, your first time, that match you can never forget, the emotions that have seared these colours into your soul.
Share those memories with us.
Every week we gather the most touching stories from our fans and publish the best here, on acmilan.com, to spread the love of the fans for the Diavolo. All you need to do is fill out the form below, we'll take care of the rest.
The history of AC Milan is the history of its fans.