Como in our destiny. It was in Como that Paolo Maldini scored his first goal in Serie A. It was in Como that Sandro Vitali took up a directing role, a historic Rossoneri sporting director from 1974 to 1982. It was in Como that AC Milan won their first Scudetto of the Berlusconi era. And finally, it was in Como that Marco Simone and Stefano Borgonovo briefly crossed paths before joining the Rossoneri, both arriving at AC Milan in the summer of 1989.
Claudio Borghi also went to Como on loan from the Rossoneri in search of experience, with our former Argentinos Juniors attacking midfielder going on to light up Old Trafford in AC Milan's first friendly on 17 May 1988, having just won the Scudetto: 72 minutes of stellar football, a 3-2 away win for AC Milan over Manchester United and a brace from our man from Castelar, a city in the province of Buenos Aires.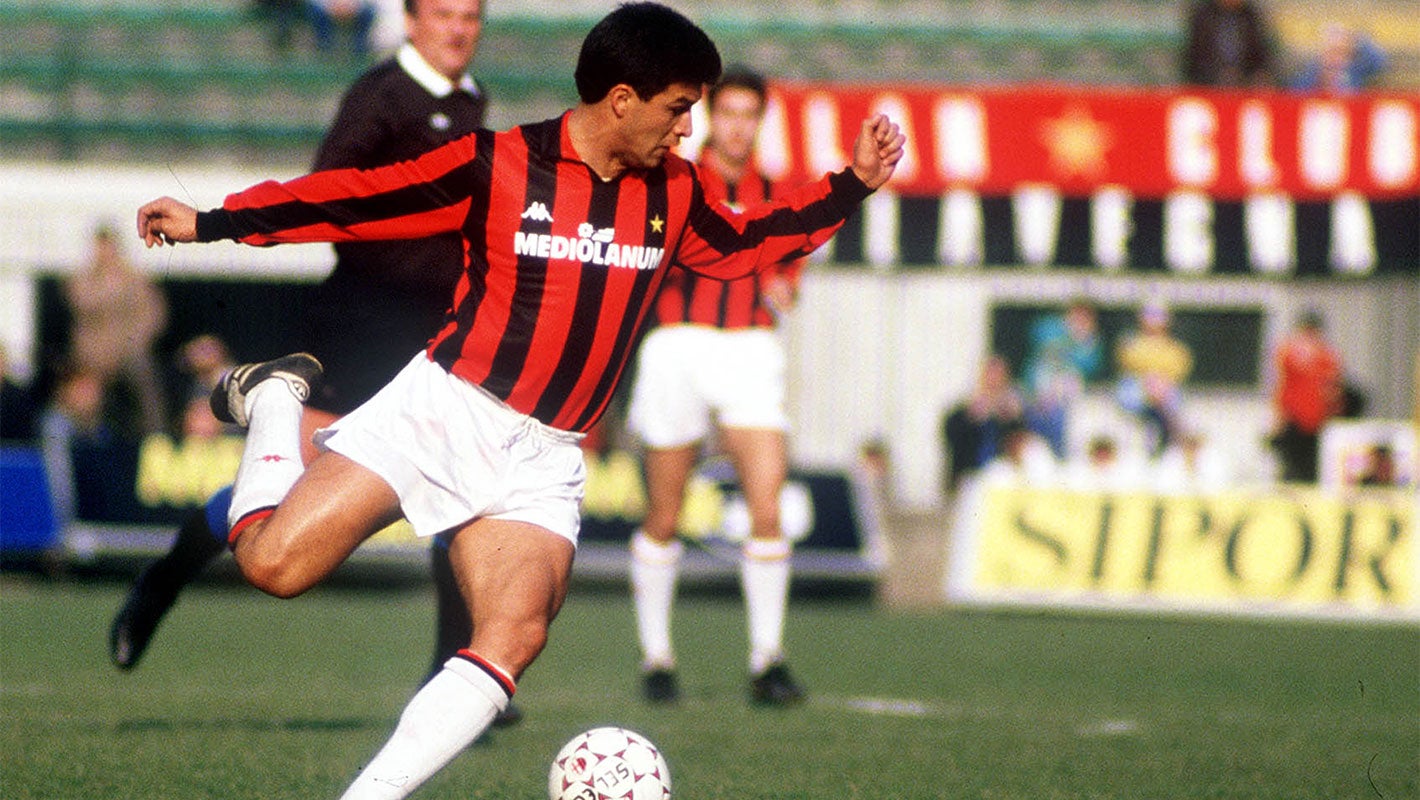 Just two days earlier, AC Milan were busy being crowned champions of Italy, winning their eleventh Scudetto in history. That result came in Como, as coach Tarcisio Burgnich, a rival of AC Milan in so many derbies at San Siro, selected future Rossoneri midfielder Fabio Viviani and former Rossoneri defender Roberto Lorenzini in his starting line-up for the home side. That day, Rossoneri fans flooded to the Stadio Sinigaglia on the banks of Lake Como in every possible way: by train, car or even on boats across the lake.
AC Milan fans were everywhere to be seen, not only in the away end but also in the main stands in and amongst the Como supporters. Everything went well, AC Milan drew 1-1 with Como and everybody went home happy. AC Milan lifted the Scudetto after nine years without, and Como stayed up in Serie A for the fifth season running.
We can all contribute by participating in Fondazione Milan's fundraiser to support the distribution of foodstuffs promoted by the Municipality of Milan for those families in need as per the Milanese metropolis.