From 1960 to 1979, Gianni Rivera was an opponent of Inter in many important Derby fixtures. It seemed predestined that he and Inter would become adversaries, right from the very beginning of his career. Gianni was born on 18 August 1943 (his 77th birthday isn't too far away), but he made his Serie A debut before he'd even turned 16 years old: Alessandria 1-1 Inter on 2 June 1959.
That day, Rivera wore the grey of Alessandria, but he was practically already an AC Milan player. Indeed, the coach of the Piedmont-based side, Franco Pedroni, had even accompanied him to Milan for a trial at Linate on 14 May 1959, before he had even featured in the Italian top flight. Gipo Viani wanted him at the Rossoneri.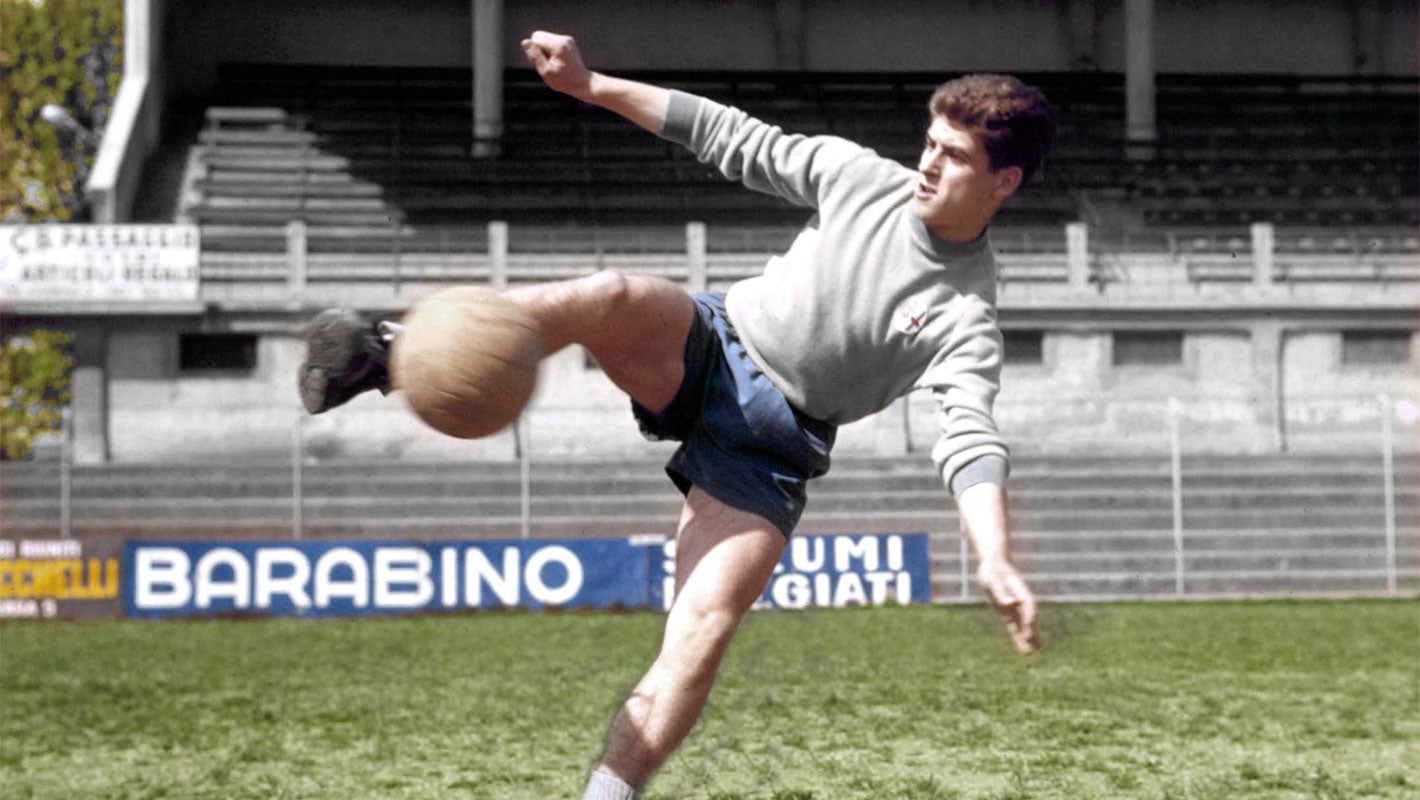 In attendance at the trial was Rossoneri Coach Luigi 'Cina' Bonizzoni, who later said the following about that day: "We were on the sidelines and Rivera wasn't doing badly: from distance, we weren't able to distinguish between the youngster from Alessandria and Schiaffino..." As he lined up on the same team and next to Juan Alberto Schiaffino, he certainly made a big impression.
The conditions were wet and the pitch was heavy, but Rivera passed the test with flying colours. AC Milan ended up paying 130 million lire for his services, with midfielder Giancarlo Migliavacca heading in the other direction and joining the Grigi. Rivera would have to wait to play for AC Milan: he remained at Alessandria for a year before finally arriving in the summer of 1960 after taking part in the Olympic Games in Rome that year.
We can all contribute by participating in Fondazione Milan's fundraiser to support the distribution of foodstuffs promoted by the Municipality of Milan for those families in need as per the Milanese metropolis.