2020 marks... Carlo Ancelotti's first birthday. His 'first' after turning 60 a year ago. King Carlo, who experienced European glory twice as an AC Milan player and twice as the Rossoneri's Coach, can look back on many birthdays. But the one he celebrated on 10 June 2007 was particularly special, almost like it was part of a film.
That day, almost three weeks after AC Milan's seventh Champions League success in Athens, Ancelotti began the day working in the garden of his property in Felegara, a few kilometres from Parma. That sunny and relaxing day would then take him to somewhere new as he headed down towards the coast, right until he reached a restaurant in Porto Venere in the province of La Spezia near the Cinque Terre. The plan was for him to enjoy a nice, quiet evening with his family prior to spending a few days on holiday by the sea.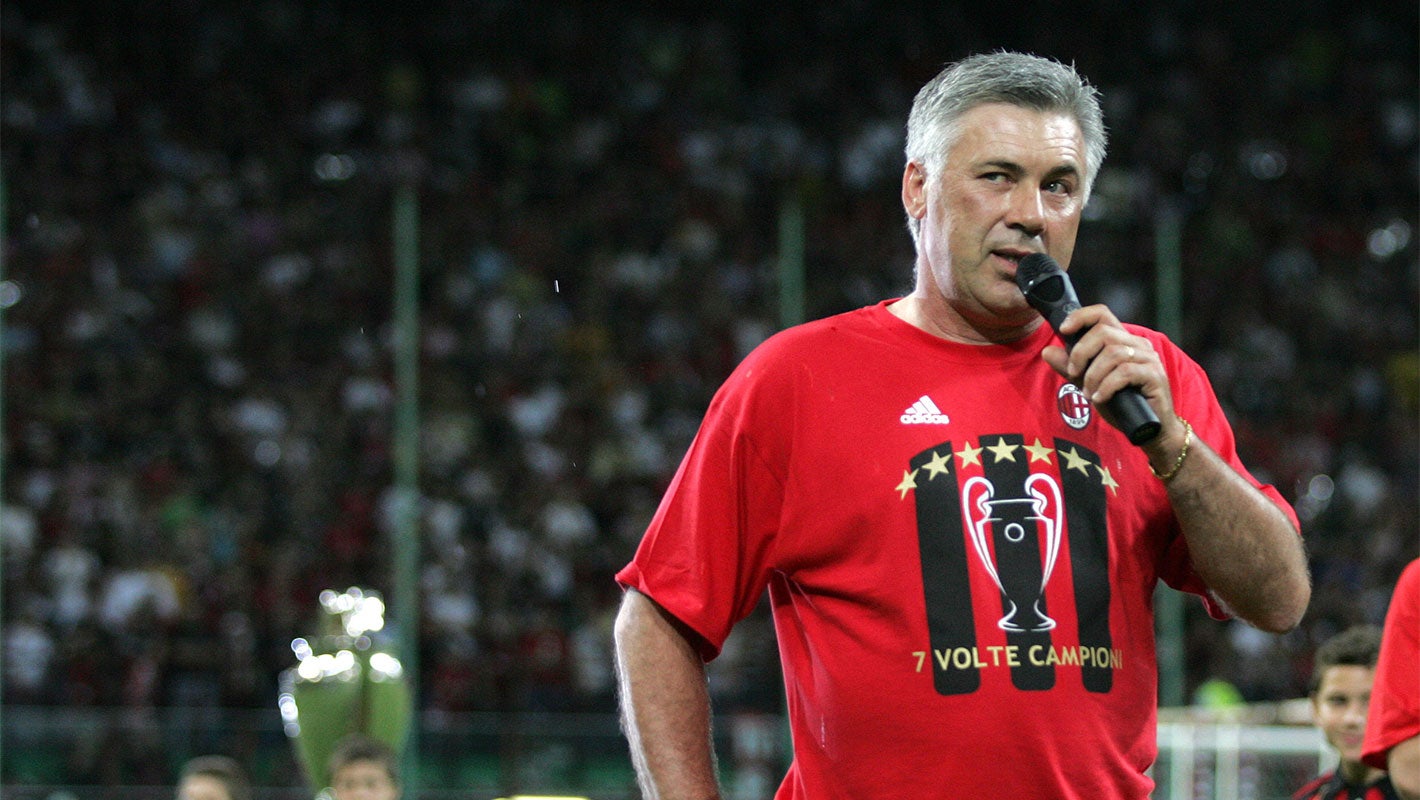 But there was something he didn't know: waiting to embrace him at the Tre Torri restaurant were his friends. The people closest to him. This surprise celebration, which was organised by his family and children Katia and Davide, had been in the pipeline for days. It was a really emotional experience for Carlo, whose famous eyebrow expression melted away upon watching a video secretly recorded by his children to put a smile on their father's face. At that moment, tears came to his eyes.
Although moving, the evening was much more of a party than anything else. Carlo Ancelotti ended up playing Dino Mancino's piano, with songs, performances and thank yous following. And after midnight, the final chant was begun by no other than Carlo Ancelotti himself in celebration of AC Milan's new status as European Champions: "Siamo noi, siamo noi, i Campioni dell'Europa siamo noi..."
We can all contribute by participating in Fondazione Milan's fundraiser to support the distribution of foodstuffs promoted by the Municipality of Milan for those families in need as per the Milanese metropolis.