The year before Italia '90 the Italian league season had started late to make room for the 1988 Seoul Olympics and thus was able to end late due to the fact there were no major international events in the summer of 1989. So, on 25 June 1989, a month after the Champions Cup triumph against Steaua in Barcelona, the Rossoneri were still playing football on the last day of the league against Bologna.
It ended in a 4-1 victory for AC Milan, but there was also an important win for the Rossoneri fans. In fact, before the match, the Milan Club in Bologna had taken to the pitch to dedicate a banner toward the Bolognese fan who had been injured by a flare before Fiorentina v Bologna.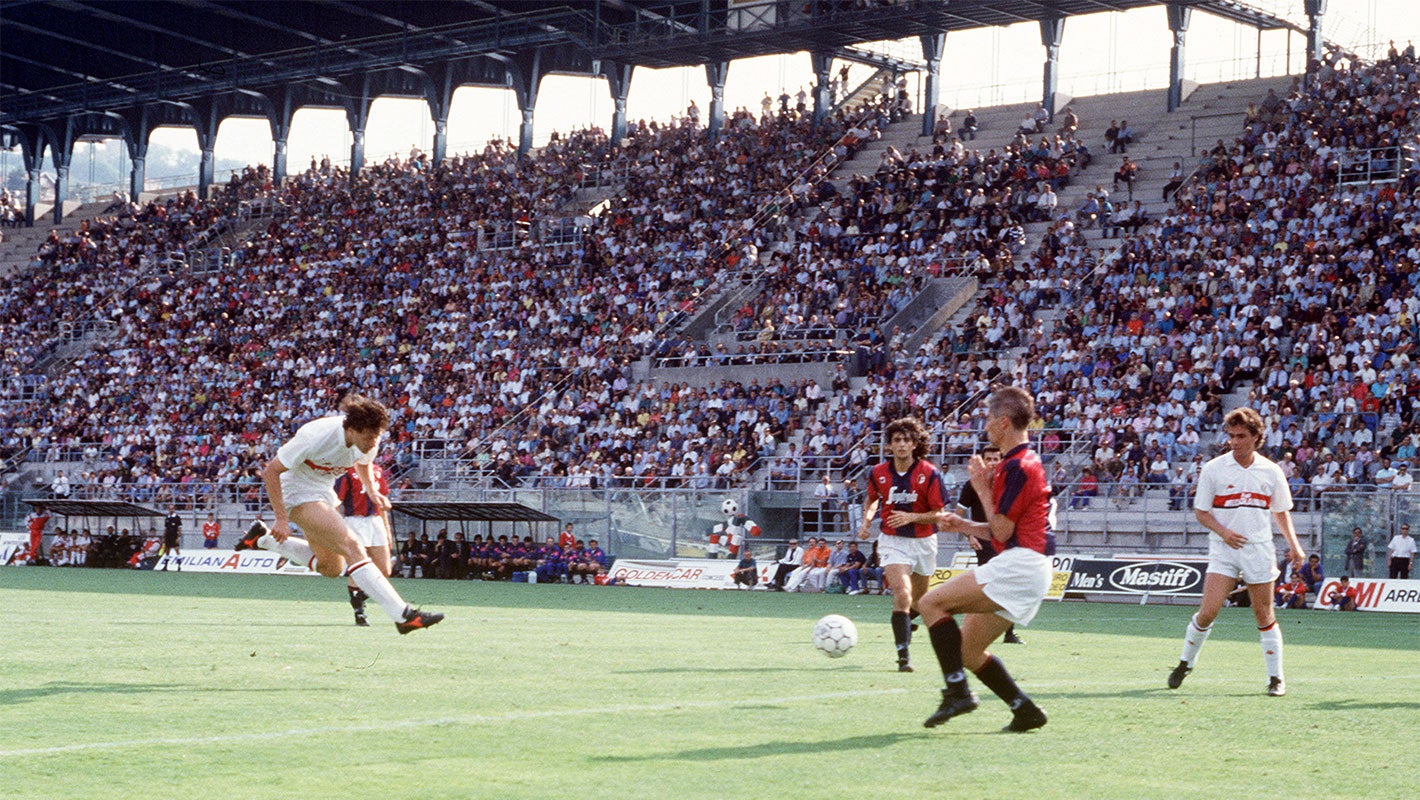 On that very occasion, the mother of Ivan Dell'Olio's, the fan who had been burned by the flare, made a speech to the crowd present at Bologna v AC Milan: "Violence is a stupid thing," she said, "and I ask young people and sportsmen not to carry out acts of violence for any reason, nobody needs to take the law into their own hands."
The step from 25 to 26 June is a short one, and the day after Bologna v AC Milan was Paolo Maldini's 21st birthday. That is something we've since celebrated year upon year, right up to today. Tomorrow, 26 June 2020, will be the 52nd birthday of that legendary player, who has since become a top Rossoneri director. Happy birthday, Paolo.
We can all contribute by participating in Fondazione Milan's fundraiser to support the distribution of foodstuffs promoted by the Municipality of Milan for those families in need as per the Milanese metropolis.