Playing for AC Milan and coaching Napoli is something that has become rather common in the last 40 years of Italian football history. Ottavio Bianchi wore the Red-and-Black jersey in the 1973-74 season. The Rossoneri went on to beat Bianchi's Napoli side 3-2 at the Stadio San Paolo in a key clash in the Scudetto race on 1 May 1988.
But the Diavolo's best result in Naples came against a Partenopei side coached by Alberto Bigon (himself an AC Milan player from 1971 to 1980, scoring over 50 times). There was late drama in the 1-1 draw as Diego Maradona's opener in the 83rd minute was cancelled out just five minutes later by Ruud Gullit's equaliser.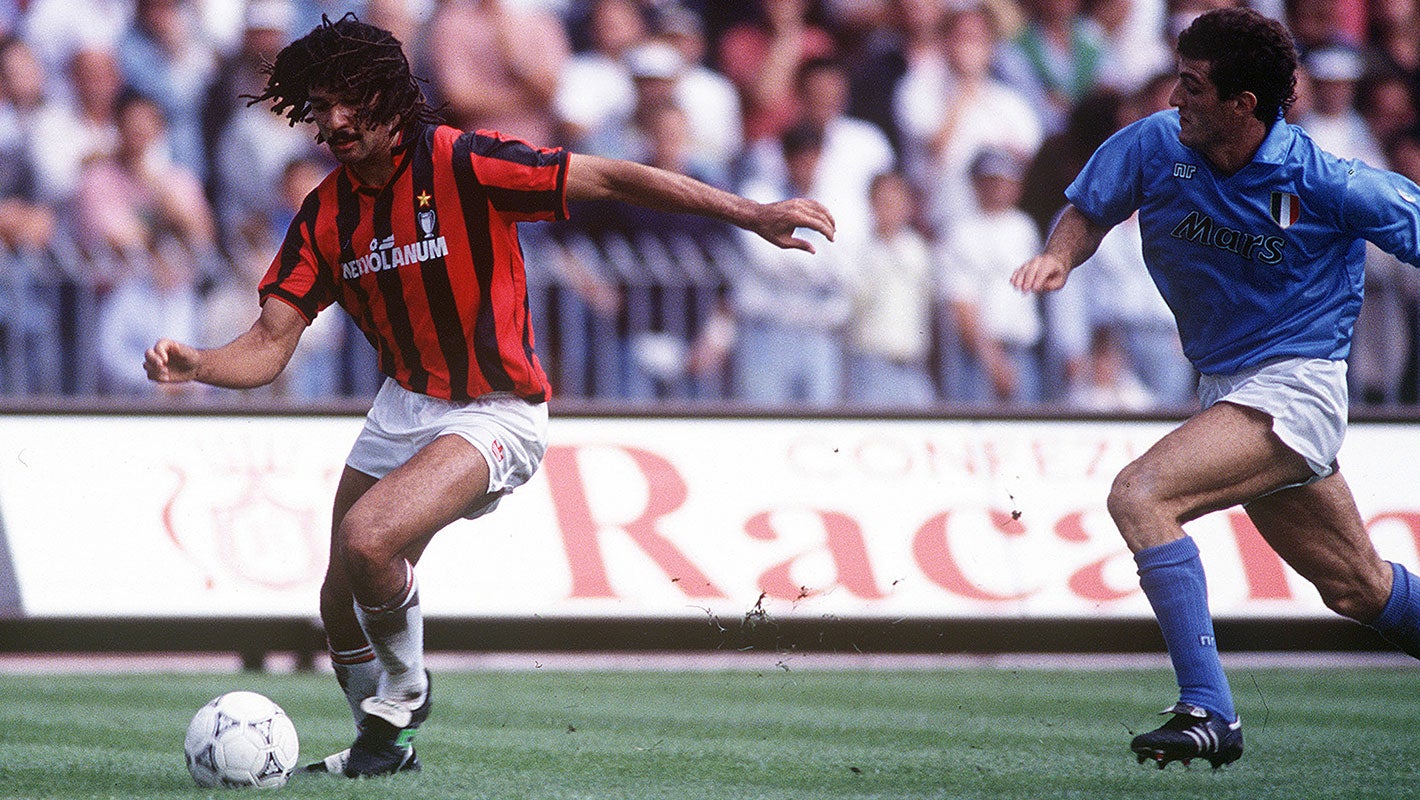 Angelo Benedicto Sormani, Intercontinental Cup winner with the Rossoneri in Buenos Aires in 1969, and Walter Alfredo Novellino, champion of Italy with AC Milan in 1979, also both coached Napoli in different eras. Before Gattuso and Ancelotti, there was Roberto Donadoni, who was in the Napoli dugout for the 0-0 stalemate against AC Milan at the San Paolo in March 2009.
All historical names of note, up to and including Gattuso and Ancelotti. In September 2018, King Carlo coached Napoli and Rino the Rossoneri as the hosts came from behind to win 3-2 at the Stadio San Paolo. Now though, it's Rino's turn to coach the Partenopei. Meanwhile, Stefano Pioli is leading the Rossoneri, who come into the game after impressive wins over Lazio and Juventus.
We can all contribute by participating in Fondazione Milan's fundraiser to support the distribution of foodstuffs promoted by the Municipality of Milan for those families in need as per the Milanese metropolis.