Keisuke Honda didn't play too much that season. But when we needed him, he was always there, always ready. From an impeccable professional, to a dependable porfessional. On 21 May 2017, AC Milan needed to beat Bologna to ensure their return to European football. But it was the 70th minute of the game and it remained goalless at San Siro. The home crowd were getting restless.
In the reverse fixture, with the Rossoblu coached by Roberto Donadoni, nine-man AC Milan won the day thanks to Donnarumma's saves, Poli's sacrifice, Deulofeu's assist and a winning goal from Mario Pašalić. Underneath the sunshine at San Siro, in the second fixture, it was Deulofeu who put the Rossoneri in front, but the advantage was slim.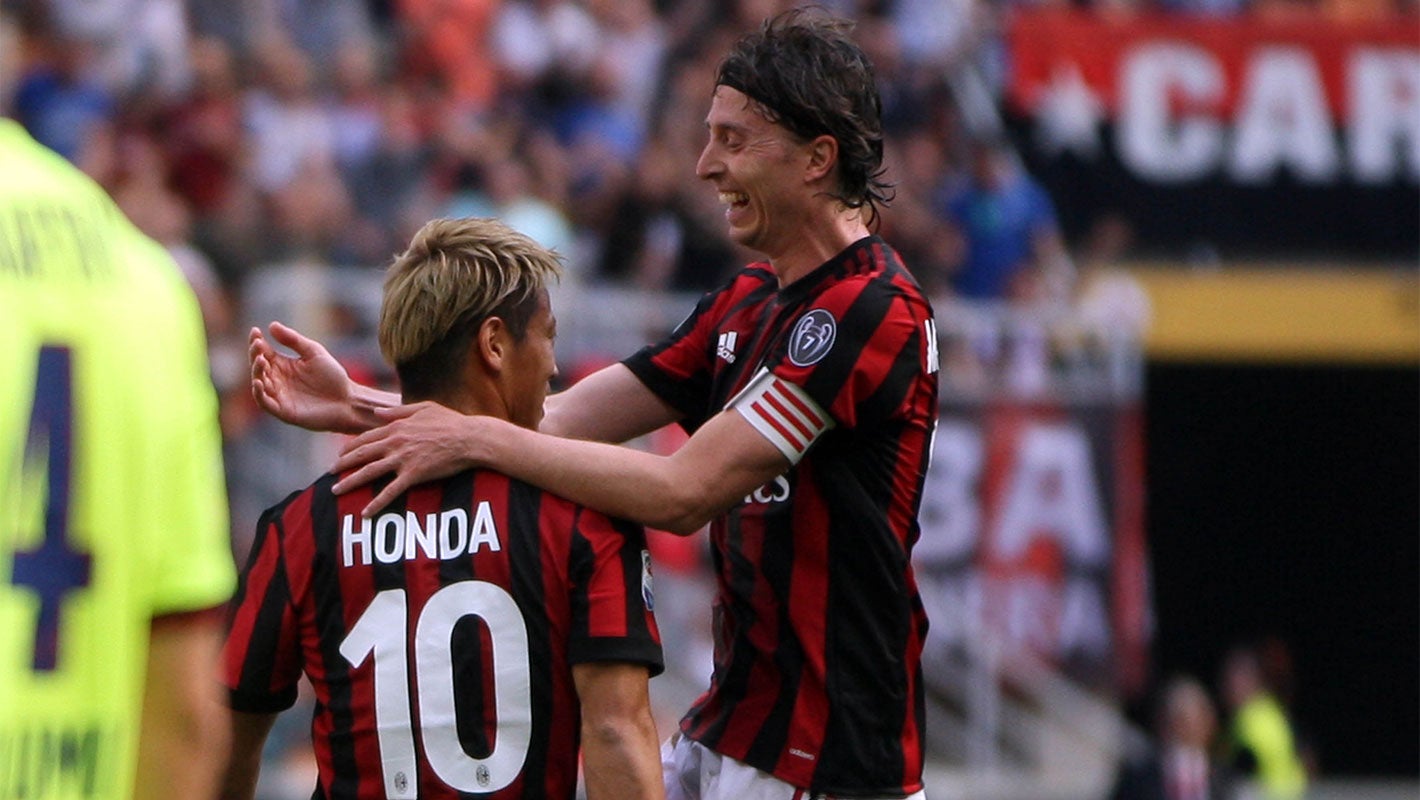 Honda had played very little in 2017, just making a short appearance against Empoli, but against Bologna, he came on for Bacca with the score at 0-0. After Deulofeu's goal, he scored. It was amazing, his last before departing the club. His free kick, all of his teammates embracing him, all of the fans celebrating. AC Milan were back in Europe. Honda never spoke out of turn. All of those laps of the pitch at Milanello, even when he didn't play...
In 2015, AC Milan were at a training camp but he, after just having returned from the AFC Asian Cup, turned up for training all the same. He wore the number ten shirt, but as he said himself, "I'm not a ten, I'm not here just to lend a hand". As an inside forward on the right of Mihajlović's 4-4-2, he had his best season with the Club...
We can all contribute by participating in Fondazione Milan's fundraiser to support the distribution of foodstuffs promoted by the Municipality of Milan for those families in need as per the Milanese metropolis.