Serginho, Seedorf, Serginho, Tomasson, Serginho, and Shevchenko; it was this group of players that linked up so well, leading to one of the most beautiful goals in Rossoneri history. It was 26 October 2003, on the seventh Serie A matchday of the 2003/04 season, and in that year, AC Milan, European champions, had made becoming Italian champions once again their top objective. And in the end, the seventeenth Scudetto arrived, also thanks to the victory against Sampdoria at the Ferraris, which just happens to be the same opponent and the same stadium as our new league debut.
LET'S SET THE SCENE
It's the first season after the Club's sixth Champions League triumph, this time at Old Trafford, and after winning the fourth European Super Cup, Sheva was there. It was also Kaká, Cafu and Pancaro's first season, who were all new summer signings. Almost two decades later, the 2002-2007 period remains one of the golden moments of the epic Milanese tale.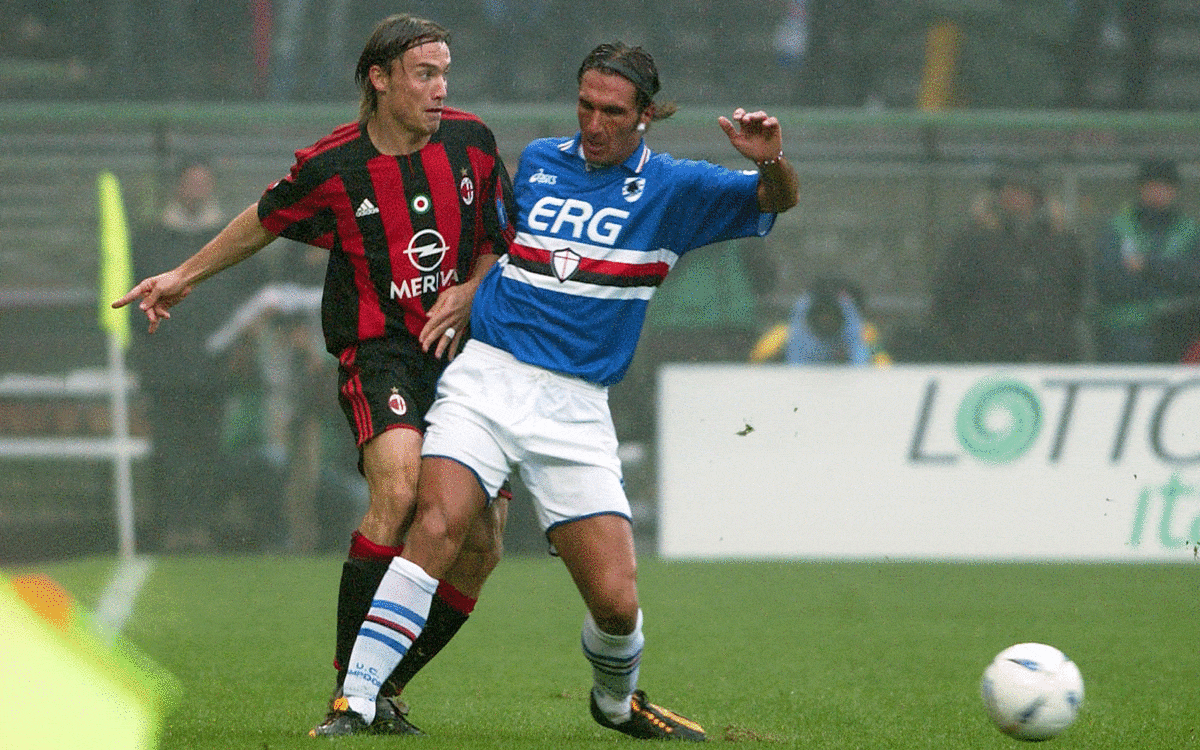 TOMASSON UNLOCKS IT
With unstable weather, the pitch was not in perfect condition. No "Christmas tree" formation either, and without the injured Inzaghi, Carlo Ancelotti deployed the Shevchenko-Tomasson duo in attack, putting Rui Costa in attacking midfield. The team took the field full of conviction, immediately putting the unexpected home defeat against Club Brugge in the Champions League behind them. After a good half-hour of dominance and a few attempts on goal, the opener arrived; Šimić was the most responsive to read a rebound, and with a low cross into the box, Tomasson was the quickest to head the ball in the back of the net.
A MASTERPIECE, BRACE FROM SHEVA
In the second half Andriy Shevchenko just went wild. The masterpiece came in the 59th minute, as Serginho made a series of one-twos, as if they were playing pinball up the pitch. The move also involved Seedorf and Tomasson, the Brazilian, just inside the area, before assisting the Ukrainian, who glanced his left-footed shot into the far bottom corner. In fact, this second goal sent the match to the archives way before it had even ended. It was then the turn of striker Sheva again, almost at the end of the match, who, assisted by the young Kaká, scored the third goal (marking his brace) and rounding off the score. Three important points, making them equal with Juve at the top of the table with a total of 19 points (six wins and one draw, fifteen goals scored and three conceded).