Little more than four months on (it was 23 May), AC Milan are going back to Bergamo's Gewiss Stadium, where they secured Champions League football. On matchday 7 of this season, AC Milan take on Atalanta in a fixture that has become one of the biggest ties in Serie A. Pioli's Rossoneri take on Gasperini's Nerazzurri. This is a clash that, amidst the highs and lows for the respective teams, never disappoints, and the game this Sunday promises plenty of excitement too. Before that, however, let's take a look back at AC Milan's 2-1 win in Bergamo in the 2004/05 season.
SETTING THE SCENE
It was 5 March 2005, Serie A matchday 27, and kick-off was scheduled for 18:00. AC Milan were level with Juventus on 57 points at the top of the table and had received a confidence boost from the Derby win against Inter thanks to Kaká's goal. Atalanta, on the other hand, were bottom of the league. It was a classic top v bottom tie, with 39 points separating the two sides. Nevertheless, it was anything but simple for the Rossoneri.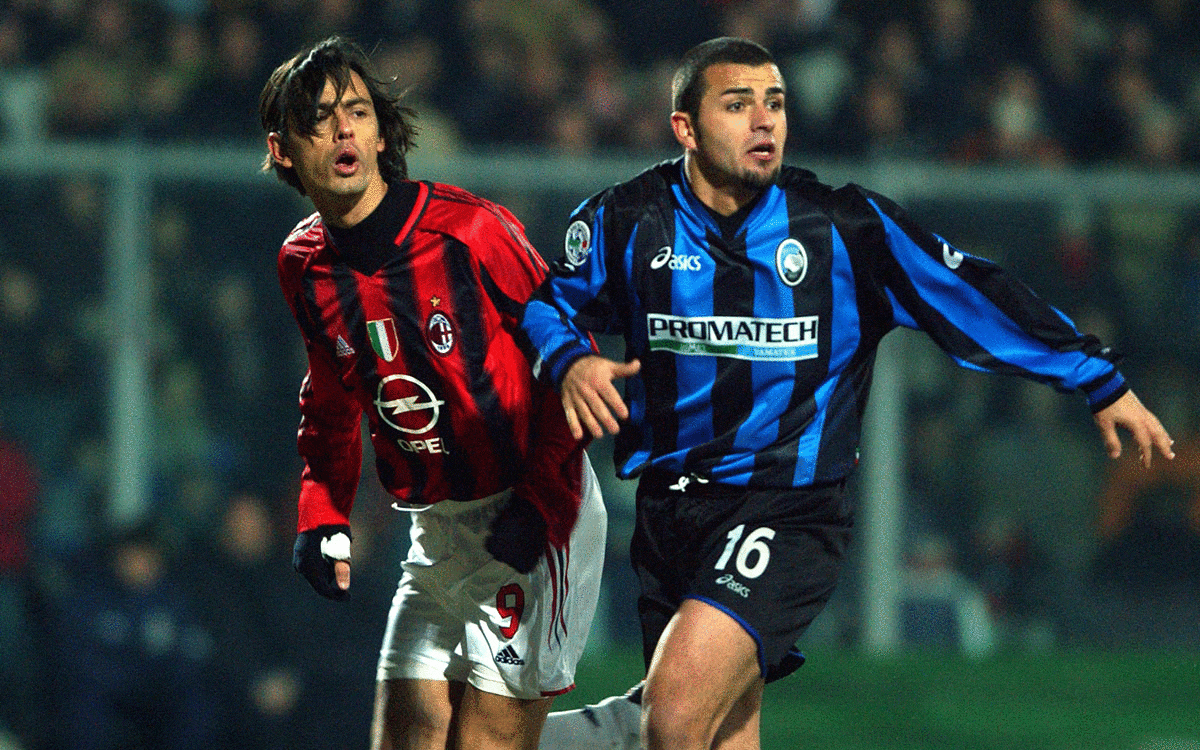 AMBRO FINALLY BREAKS THE DEADLOCK
Delio Rossi's side were a tough outfit and were very proficient at shutting down the spaces and conceding very few chances to Ancelotti's AC Milan. The pace of Makinwa up front was a real threat to the centre-back pairing of Nesta and Costacurta. The Rossoneri eventually managed to break the deadlock from a set-piece in the 71st minute: Pirlo found Ambrosini, who rose highest and headed home, leaving Calderoni no chance. AC Milan were a goal to the good and Ambro had scored his first Serie A goal of the season. The Nerazzurri would not take it lying down, though, and grabbed a near-instant equaliser. Bernardini took a free-kick from out wide, Makinwa popped up in the box and headed home: 1-1.
AT THE LAST
It was the 73rd minute and, in spite of AC Milan's near-constant attacking threat, the game seemed destined to end in a draw. Calderoni denied Tomasson in the 93rd minute, but the Rossoneri did get their winner a minute later. In the fourth minute of stoppage time, Calderoni produced a great save to deny Pippo, but Andrea Pirlo was there to turn home the rebound. It finished 2-1.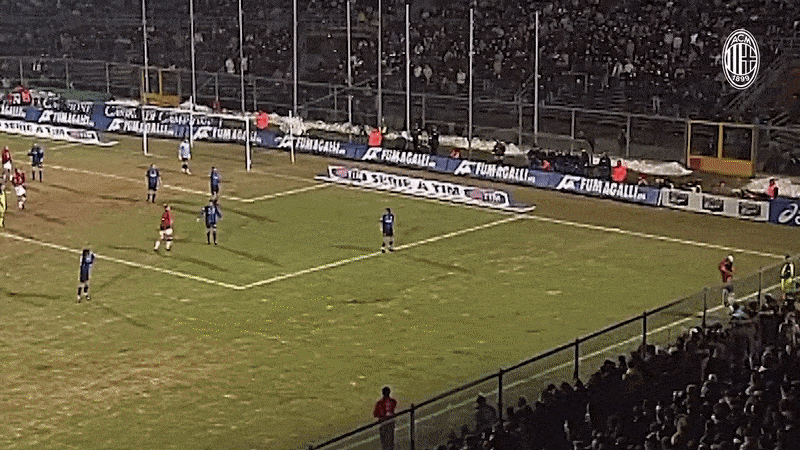 #BackHome, Capsule Collection: check out the new collection to celebrate our return to the Champions League!