The Derby di Milano needs no introduction. It's a fixture that, bearing in mind its previous iterations, envokes memories that cover a wide spectrum of emotions. The 21st Century has, without doubt, produced some of the most emotional clashes between these cross-town rivals - both in Italian and European football. It is the story of one of these that we want to tell today: the Derby on 4 May 2008.
SETTING THE SCENE
AC Milan were reigning World Champions and Inter - who were defending their Serie A title - were well aware that a win would mathematically secure their 16th Scudetto. However, hopes were not only running high for the Nerazzurri. By matchday 36, the race for Champions League football between Ancelotti's Rossoneri and Fiorentina was reaching a climax, with AC Milan just two points behind the Viola. AC Milan had revived their Champions League hopes with resounding wins over Livorno and Reggina following a poor run of form with just six points taken from six matches between the second half of March and the first half of April.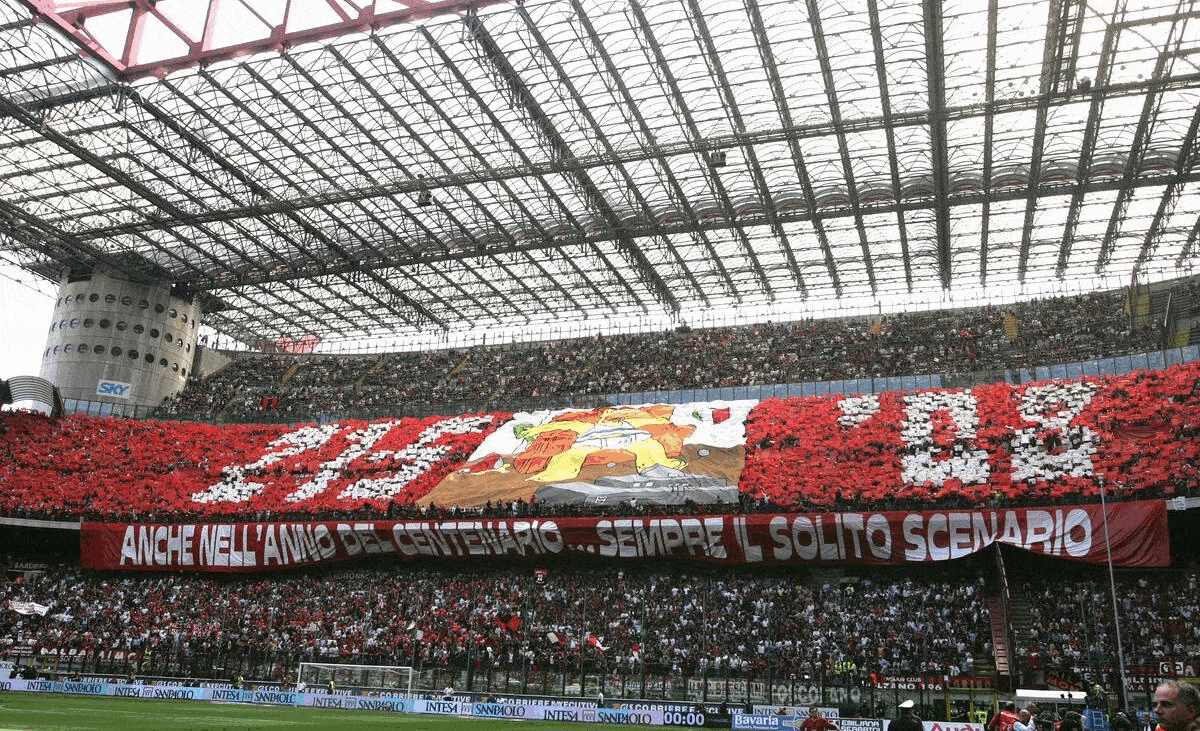 INZAGHI THE DERBY TALISMAN
Ancelotti decided to stick with the attacking outlook seen in the victories over Livorno and Reggina (with a total scoreline of 9-2) with Seedorf and Kaká in behind centre-forward Filippo Inzaghi. The forward from Piacenza commanded a certain aura of being a real star in the Derby, given that in his three previous matches against Inter, in which he had scored, AC Milan had always gone on to win. AC Milan controlled the game in a first half that finished goalless almost by accident; the Rossoneri's best chances fell to Inzaghi and Kaká, both of whom went close to beating Júlio Cesar. After Vieira almost put the ball into his own net at the start of the second half, the Rossoneri made their territorial domination pay in the 51st minute. Kaká brought it down the right and skipped away from Materazzi's challenge; Ricky whipped the ball into Inzaghi at the near post to score with a glancing header to make it 1-0.
KAKÁ'S STRIKE
It was SuperPippo's 99th goal for the Rossoneri and caused San Siro to erupt in celebration. Inter were stunning and AC Milan doubled their lead in the space of just five minutes. Vieira was caught napping by Ambrosini, who nicked the ball and fed Kaká, who held his nerve and beat an onrushing Júlio Cesar at his near post. It was the Brazilian's fifth goal in the Derby and Kaká, due to his stellar performances throughout the season, because the last Serie A player to date to win the Ballon d'Or. Inter didn't give up and - after three saves from Kalac to deny Maniche, Crespo and Maicon - pulled one back through a Crúz free-kick. AC Milan also came close to restoring their two-goal lead through Pirlo. The Derby concluded with the Rossoneri emerging as deserved winners and Inter's title party being put on hold.