The traditional parade and an oath in three languages has marked the start of the Milan Junior Camp Day 2019, which is now taking place for the 19th time. It's set to be a day filled with sport and friendship in which 300 children from all over the world will take part in a friendly tournament.
AC Milan's CEO Ivan Gazidis, who underlined the importance of young people for the Club's project as well as the values of respect and inclusion as an integral part of the Rossoneri's DNA, was in attendance at Vismara, as was Pietro Carmignani, who famously worked alongside Arrigo Sacchi. He remembered how emotional it was when he took his first sporting oath as a young goalkeeper at a tournament held in Viareggio.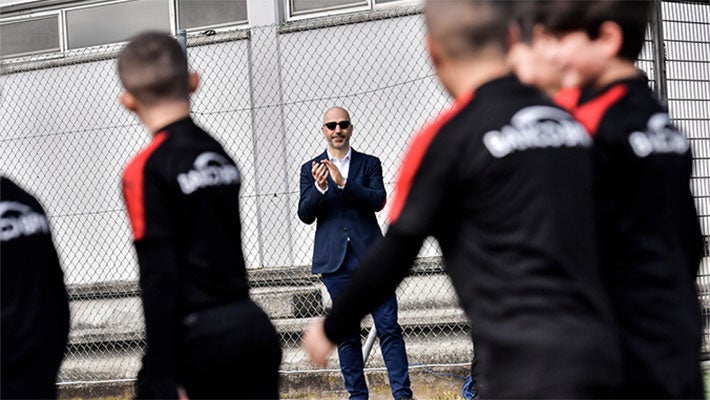 It will no doubt be a Saturday full of fun and energy, and the day is set to culminate with the children and their families attending this evening's fixture against Lazio at San Siro.