The partnership between AC Milan Academy and Project Red Fire Black Fear, continues thanks to the renewal for the next four seasons of the partnership started in season 2019-2019. Therefore, the two organisations commit to the growth and development of the territory, putting football as key to the project.
Football is exploding in Sweden and Nynäshamn, a small town located 50 km from the capital Stockholm, is going to host, for the first time, such an important project: this is why the presence of AC Milan Academy is so important as it represents the main engine to expand this tradition.
After the first year of collaboration, the goal is now to continue with the activities through the development of the football school in the area, consolidating the "joint-venture" between school and sports through ad hoc programs for high school students (4 weekly training sessions and lessons of Italian language) and junior high-school students (3 training sessions per week and sports education lessons). The 2019-2020 season will kick-off on August 20, 2019 until June 5, 2020.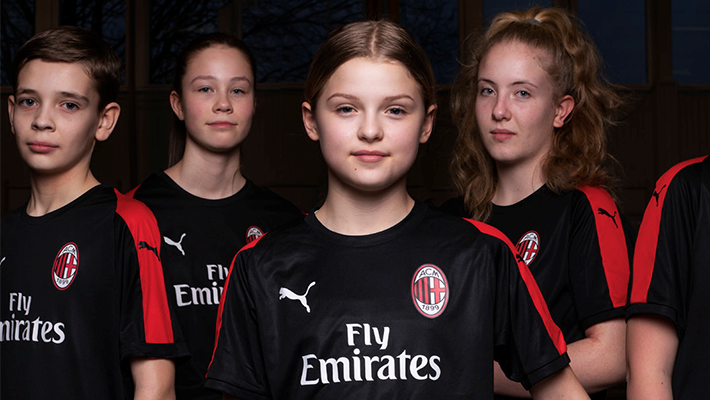 It is also the first international program of this kind in Sweden and it offers to students amazing opportunities to practice a sport in a professional manner throughout the school year: the long journey is about learning methodology, Italian language, sporting disciplines and behaviours at the highest professional and youth education levels.

The goal of the Rossoneri Club is to share AC Milan's know-how, both from a technical and a human point of view. In addition to the great attention paid to sporting activities and children's growth, events and training courses will be scheduled during the regular visits of AC Milan's coaches who will follow the organization and development of the activities of the Academy also to foster throughout the Country other initiatives such as the MSE, the camps and the Milan Experience activities.

The widespread growth of AC Milan Academy's network is ongoing, with Algeria, Saudi Arabia, Australia, Japan, Kuwait, Morocco, Romania, Spain, Sweden, Switzerland and UAE currently involved in a project whose development is raising in many parts of the world.