AC Milan will begin the month of February with a home match against Hellas Verona. At 15:00 CET tomorrow, the Rossoneri will face the Gialloblù on matchday 22 in the league. Today at Milanello, Coach Stefano Pioli spoke about this important fixture during his pre-match press conference, which was broadcast live on the AC Milan Offical App in both Italian and English and on Milan TV, the Rossoneri's television channel.
TRANSFER MARKET
"I'm happy that it's over, we managed the situation well and remained focused and alert in doing so. Things went as I expected, I'm satisfied with what the Club managed to do. We have a cohesive and tight-knit group who we can work well with. We made important additions at the start of the transfer window: players of real substance, character and quality, like Zlatan, Kjær and Begović. The latter is also making a contribution. We've brought in youngsters who are good prospects."
THE OPPOSITION
"Verona are doing really well and will play with great determination, they cover a lot of distance on the pitch. It's been a different kind of week for us, but we're doing fine and must approach the match with the right concentration levels. We need to be alert, composed and put in the hard work tomorrow. Jurić is doing an excellent job, this is clear."
INDIVIDUALS
"Rebić can still improve his movement, in being effective when attempting the decisive play. He's got big potential. Paquetá is an AC Milan player and he must work hard, be fully available and be ready when he's called upon. And I am sure that he will, like all his teammates. Kjaer and Zlatan have been ill the last few days and it's unlikely that they will be in the squad. Krunić has also had some issues, we'll see if he makes it. We have some difficulties, but the squad is ready. We'll also have Biglia back in our midfield from next week."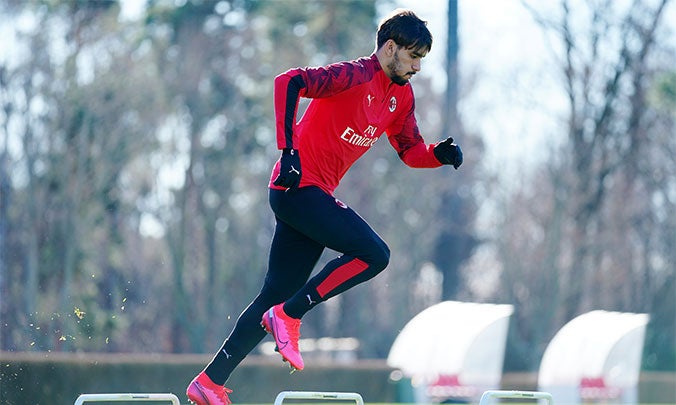 AC MILAN'S CURRENT FORM
"We need to work on being even more compact and efficient. We can't disregard the great level of focus and intensity needed during games to keep our performance levels right at the top. We're focused on tomorrow's game, there are three very big points on the line."
THE TABLE
"AC Milan are in good form, we're looking to get the best results possible. The climb up the table is extremely steep and tiring, but the view from further up is certainly worth it."
SPIRIT
"It's the teams than know how to stay compact and soak up pressure who have the best chance of winning matches in difficult moments. We need to push home on this: we had a great month in January but that's over now, it doesn't count for anything. We have important goals to achieve."

A reminder that tickets are now on sale for our home games against Hellas Verona, Roma and Juventus: buy your ticket now and save with our mini season tickets!