A tricky away fixture, one where the Rossoneri will have to be fully focused in order to continue the positive spell they're currently enjoying. Matchday 25 of the Serie A season will pit Coach Pioli's AC Milan side against Beppe Iachini's Fiorentina. A lot has changed compared to when the two sides met earlier on in the season at San Siro, most notably the two coaches. At the Stadio Artemio Franchi, a highly significant fixture is set to take place. On the eve of the clash, Stefano Pioli held his pre-match press conference at Milanello. This is what the Coach had to say:
RETURNING TO FLORENCE AND DAVIDE ASTORI'S MEMORY
"Given what we experienced in Florence, returning will be emotional for everyone involved. We went through a tragic experience that we wanted to turn into a positive in memory of the values that Davide Astori transmitted to us. He remains a part of me and I'm sure that he is happy to see me at AC Milan. I never wanted to experience something like this, but it allowed me to become a better man and coach."
THE MATCH AGAINST FIORENTINA
"A difficult match awaits us, we need to be attentive but have great belief in what we can do. The change in ownership has brought more belief and fearlessness to Fiorentina, we'll be playing in a different atmosphere after their latest win."
INJURIES
"Duarte, Krunić, Biglia and Kjær are definitely out. The team are feeling good and training in the right way, there's a good atmosphere. And performances follow when you work in this way. We still need to improve our league position, we're in a hurry to get better and there are many aspects to work on. I expect us to be confident and attentive because Fiorentina will make us work a lot."
MUSACCHIO, ÇALHANOĞLU AND KESSIE
"There has been no 'fallout' with Musacchio. He's had a problem with his calf, something which he's suffered from since before the Coppa Italia match. If he had refused to come on he wouldn't have been named in the matchday squad for the trip to Florence. Çalhanoğlu is feeling fine, he had a slight problem but is available to play. Kessie is putting in performances that are to be expected from him, he could perhaps improve the decisions he makes when on the ball."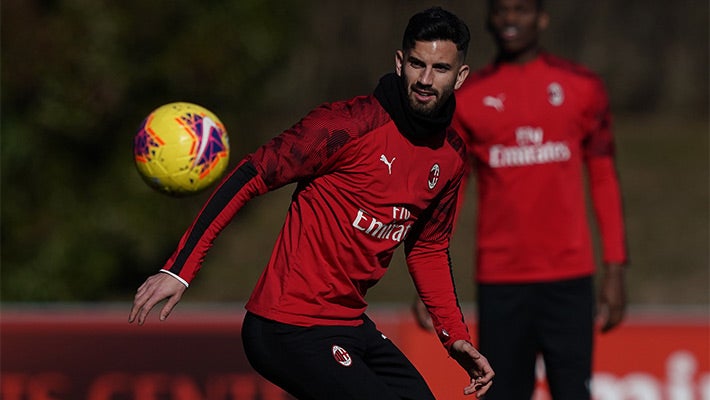 IBRA AND REBIĆ
"With Zlatan, I have a relationship built on the utmost respect and esteem, there is mutual trust. It can only do us good to have such an example of great determination and ambition. The reason he's become a champion is because he's always had hunger and the desire to improve. I didn't get to work with Ante a lot when we were at Fiorentina, only a few days during a training camp in Moena in fact. He needs to continue in this manner because he can and must still give a lot more."
THE FUTURE AND PIOLI'S WORK
"It's gratifying and pleasing when your work is assessed in a positive way, but I feel it's more important to be a point of reference for the team. But results are vital: no coach can stay in the job without getting them. We're remaining focused on the present, which is telling us that we're the ones that can have control over our performances and results."
OBJECTIVES
"We should only focus on winning the highest number of matches we can. Strong sides like Napoli are behind us, while Atalanta and Roma are ahead of us. However, we need to do the best we can, something which we can achieve by continuing in this way. After all, we've shown that we can compete with the best in the league. This is the moment to push: we're thinking about tomorrow and definitely need to pick up more points than we did during the first half of the season."
THE ROSSONERI'S SPIRIT
"I always ask the players to leave the pitch exhausted after giving everything they possibly can. All of us need to show that we're worthy of wearing this shirt. It's vital to display passion, it's the secret that helps you do things to the best of your ability. We can't come to work and just clock in and out: we need to work well, eat well, rest well and give everything every day."
The official PUMA match kits for the 2019/20 season are available in the AC Milan Online Store!