Serie A is back. After football's resumption with the Coppa Italia, it's now time for the league to restart. Today is the eve of Lecce v AC Milan: an important and tricky away match for the Rossoneri. Coach Pioli recently held a press conference at Milanello before the team departed for Puglia. Here's what the Rossoneri's coach had to say:
AHEAD OF LECCE V AC MILAN
"If football hadn't returned, it would've been a Serie A full of regret for us, but now we have twelve games to try to achieve our aim. There's a lot at stake and we must aim for European qualification. There's a possible 36 points still out there, everything's open even though our schedule isn't easy. We need to get off to a good start straightaway and we must aim high. Roma are fifth, but we've got to try to catch them. The games behind closed doors have a negative effect on everyone, because the fans transfer adrenaline through their passion, so we'll have to find the right stimuli, with commitment and enthusiasm. In any case, I'd like to congratulate President Gravina for the way he's handled the situation and for allowing us to return to playing."
THE TEAM
"The table always tells the truth, and everyone gets the points they deserve. If we haven't been able to bring home some wins in the past despite good performances, it means that something's been missing. We have to improve in the final third, to try and score more goals because in the end it's those moments that make the difference. The end of the season will be like a different campaign. The team is working well, they're focused but disappointed about the Coppa Italia elimination: we deserved more, especially in the first leg. It's a shame, but the group need to react immediately."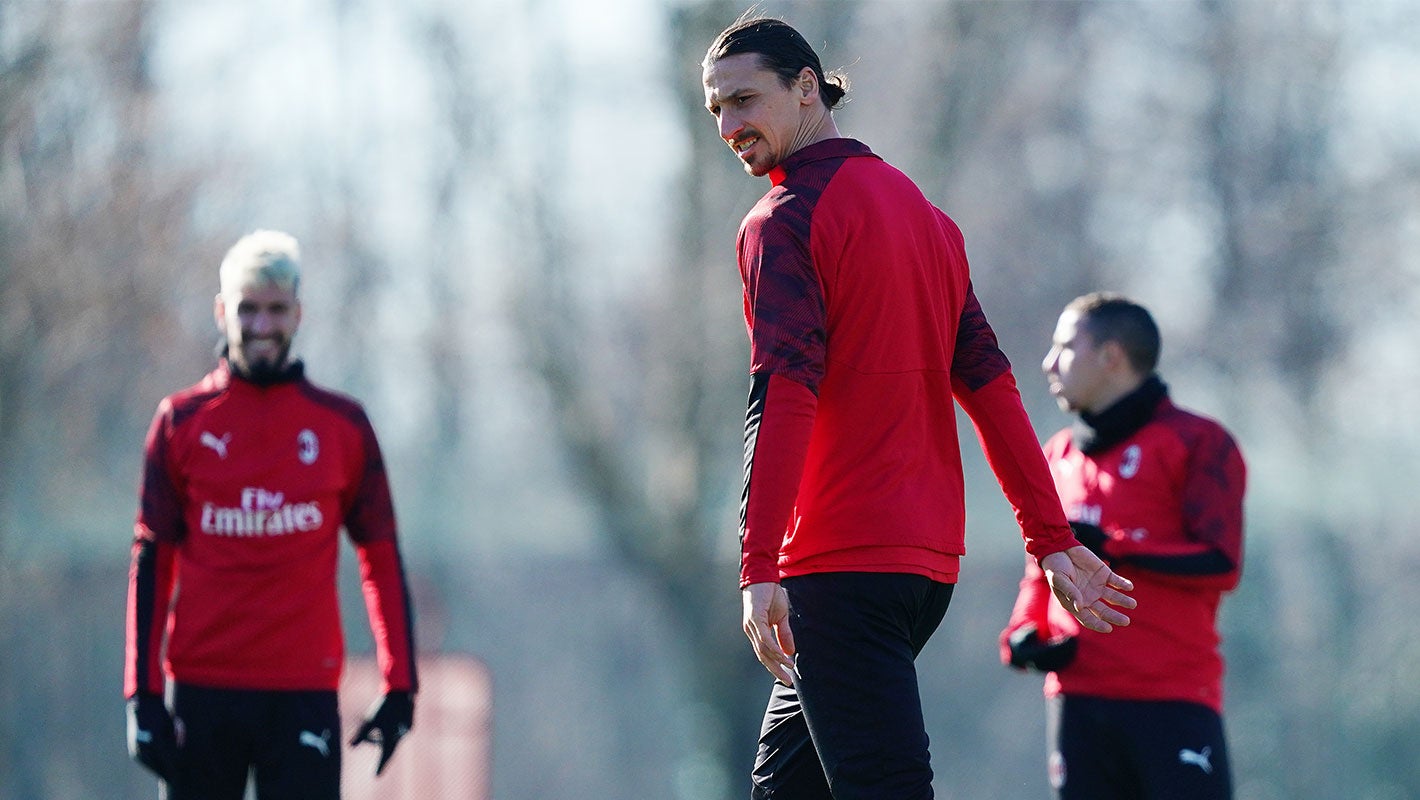 THE ATMOSPHERE
"We're professionals, we're used to working whilst lots of rumours circle around us. We can't get distracted and must only think about actions on the pitch. We have to chase, and we've got the qualities to do so and climb back up the table. It's vital for us to only think about playing, then we'll see what happens and we can make our own decisions. Results will be crucial, and everything can change in a month: from now on we'll take charge of our fate. The Club's presence has always been felt and that's a great pleasure."
THE PLAYERS
"Ibrahimović is better, he'll have another check-up next week: he's working extremely hard, but I still don't know when he'll be able to return. I fear that Musacchio's season has been cut short, but Duarte is recovering and could be available after the next game. I want more from Leão and he needs to realise his great potential. Colombo is a young boy who has several qualities like Daniel Maldini. They have the characteristics to fit in at AC Milan but of course he has to mature."
ON ALEX ZANARDI
"I'd like to wish Alex Zanardi good luck, he's proved to be a real man and a great sportsman, and I hope he can win this battle."
We can all contribute by participating in Fondazione Milan's fundraiser to support the distribution of foodstuffs promoted by the Municipality of Milan for those families in need as per the Milanese metropolis.