A tricky away trip on the horizon, at the Olimpico in Rome, the second in a row after that of Ferrara. From SPAL to Lazio, the Rossoneri prepare to travel to the capital to face the second-placed team in the league. Coach Pioli presented the big match at a press conference on the eve of Serie A's matchday 30 at Milanello. Here are his thoughts:
LAZIO V MILAN
"Lazio are an excellent and complete side, they have a strong mentality. They're doing incredibly well in the league and are well in contention for the Scudetto title. They'll be missing some players, but this won't have an impact on their quality. We'll need to be attentive and precise in our play. In Rome, it'll be more difficult to create goalscoring opportunities: we'll have to be more ruthless and clinical. The team are aware of the importance of tomorrow's match, we'll be ready. A mini tournament is beginning and many points are up for grabs. Belief and confidence in our abilities will be required. We're only thinking about Lazio, doing the best we can and squeezing every last bit of energy out of our reserves. The table is tight both above and below us."
HIS LAZIO PAST
"I have great memories from my time at Lazio but disappointments too. During my first year, we did something truly special: we were involved in some spectacular matches and there was real enthusiasm and passion throughout the club. It's a shame we lost the Coppa Italia final against Juve. There was a drop during the second year, it was disappointing because things could have gone differently."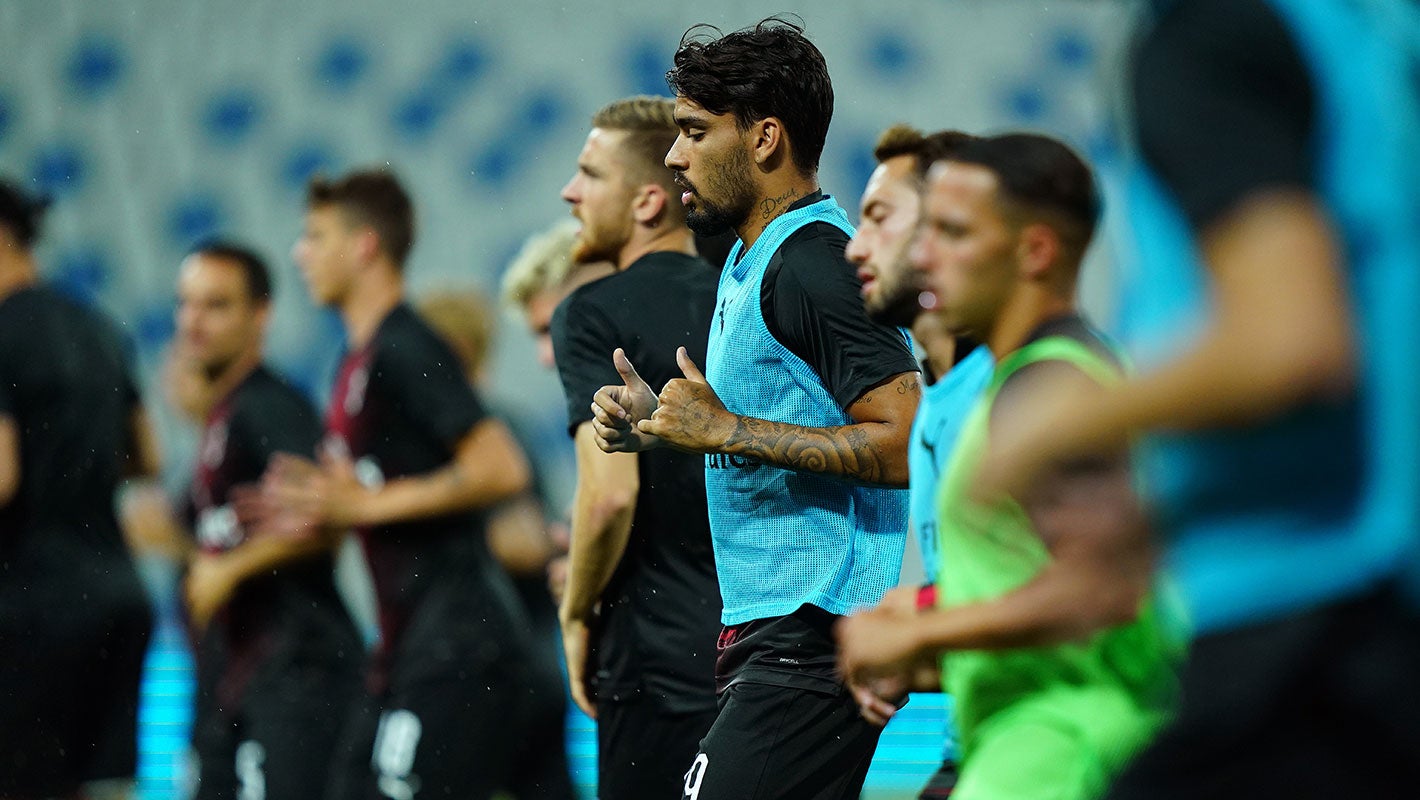 THE TEAM
"In every game, the only facts which interest me are the number of chances created and the amount of shots taken, as well as how much we give away to our opponents. We want to always control matters on the pitch. We should have scored more in Ferrara and need to improve in this respect. The fact we drew with SPAL proves that there are no easy matches in Serie A, you always need to be determined. We're getting used to playing all these fixtures in quick succession, it's only natural that a few of the players are fatigued. Tonight's training session will be very important. I'll then make my team selection."
INDIVIDUALS
"Kjær and Romagnoli have formed an intelligent and effective partnership, both in terms of their performances and the way they communicate. Ibrahimović's condition can only get better: he did well in training yesterday, but you can only get into the best possible shape by playing games. I hope to be able to give him increasingly more minutes out on the field. Leão has certain characteristics and prefers to play more openly outside the area. Paquetá? It remains to be seen what choices I make, and it also depends on how fresh the players are."
Match kits, fashion, accessories, gift ideas and more: visit AC Milan's online store!