Matchday 2 has arrived and the Rossoneri head to the deep south where they'll face newly promoted Crotone. The goal, of course, is to come home with all three points but the side is still without a number of key players and will be up against a home side looking to bounce back from a very disappointing opening-day defeat. On the eve of Crotone v AC Milan, Coach Pioli answered questions from the press about the match, the period and the players. Here's what he had to say:
COLOMBO'S DEBUT
"Lorenzo took the right approach to the game. We're talking about a really mature lad. He concentrates, is switched on and has slotted into the group."
CROTONE
"Giovanni Stroppa gives this team identity, with a lot of variability. He's competent and has quality; he's a good coach and has done a great job. Crotone play good football, have a lot of good characteristics and should be respected, because they know how to fight. We'll need to prepare really well."
AN IMPORTANT WEEK
"Seven huge days await us. We have some tough games ahead of us and we'll need to approach them as AC Milan should, in order to get point. We'll need concentration and intensity, because these three games are particularly delicate. Difficulties are a part of the season; we shouldn't be frightened of a few absences."
INDIVIDUALS
"Rebić is playing a lot on the left due to the balance of our team, but for me he's an attacker so he can do a job as a striker, because he's a good player and knows how to use his physicality. Sandro Tonali is a young guy, but he's mature and intelligent. He's not been with us for long and knows that our way of playing is different to what he's used to. He needs time. Leão will come with us. Even though he's not trained much, he needs to be with us. It'll help him mentally and we may need him to come on. Kessie can play in defence due to his physical and tactical characteristics. I've spoken with him and he said he's ready. Calabria is working hard to be ready, he's part of our plan to overcome a few difficulties and maintain balance. Díaz can play in all three roles behind the striker, he's got a lot of quality and he's ready. He'll be a useful player for us."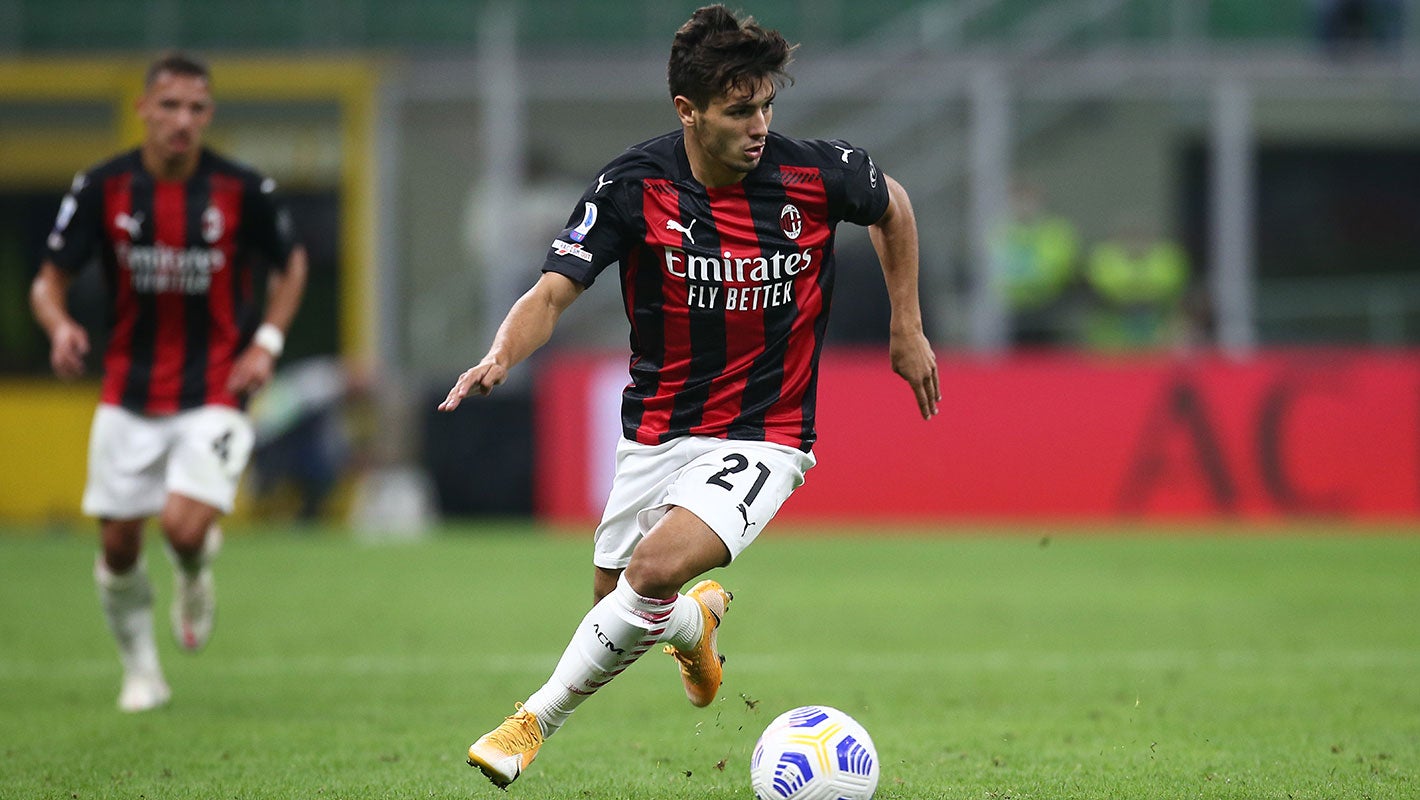 GIGIO AND COLOMBO'S GOAL
"It was a move that showed every facet of the game and started with Donnarumma, who's improved a lot with his feet. Gigio is a point of reference for us. In today's football, it's essential to have a goalkeeper that knows how to read a situation. He's grown a lot in many ways. The captain's armband makes him proud; he's mature and positive. After so many years playing at the top level, you almost forget how young he is."
THE GROWTH OF THE TEAM
"We need to continue to grow, to get better as a unit, because we're still making a few errors and are missing a bit of fluidity in our play. We should've been a bit better off the ball on Thursday, there were a few times when we need to improve without looking at the numbers but taking on each game to the max. Each game is and will be tough; our opponents are prepared and Crotone will have a lot of motivation against us."
STRUGGLING AGAINST BODØ/GLIMT
"If you can't close out games then you're going to struggle. The only chance we shouldn't have given them was the last one, because we were well positioned. But you can't think about winning each game by two or three goals.
IBRA'S CONDITION
"I heard from Zlatan after the game. He's well, he's motivated and he's training at home. His absence is obviously an issue for us, but this should be a chance for us to grow and to be even stronger when he returns."
Our new Kits for the 2020/21 season are now available: visit our AC Milan Online Store!