At the end of a tough week, AC Milan are getting ready for a challenging away game in Naples. Daniele Bonera will be in the dugout due to the absences of Coach Pioli and his assistant, Giacomo Murelli. The former defender, now one of Pioli's staff members, spoke about the upcoming match at the Stadio San Paolo.
MEETINGS AT THE SAN PAOLO
"I remember with great affection all of the games that we won, but we haven't won in Napoli for ten years. I was there in defence with Zlatan up top. I'm pleased to be going back to the San Paolo and facing off against Rino as an opponent. He was a great friend of mine on the pitch, as he is off it now too. There will be time to have a catch-up."
A HIGH-CLASS FIXTURE
"Every game is important, it's part of a journey that began a while ago. It's by no means a final test. It's a step on the way to final success, but it's far too early to be talking about that."
THE LEAD-UP TO THE GAME
"I've never felt alone. I've been in contact with the two coaches, both before and after training sessions. Since the start, we've had a lot of technological support at our disposal. I've been able to run training sessions as I saw fit but Pioli was always with us. The players know what they need to do in order to get the result. They'll give their all and, as always, will play to win."
MANAGING THE TEAM
"We think that managing via the telephone will create a bit of confusion. We'll speak in the technical meeting before the game and, eventually, at half-time. I've known pressure since I made my Serie A debut. I'll have pressure on me just as the players have it on them; what they need to do is continue what they've been until now - both in games and in training."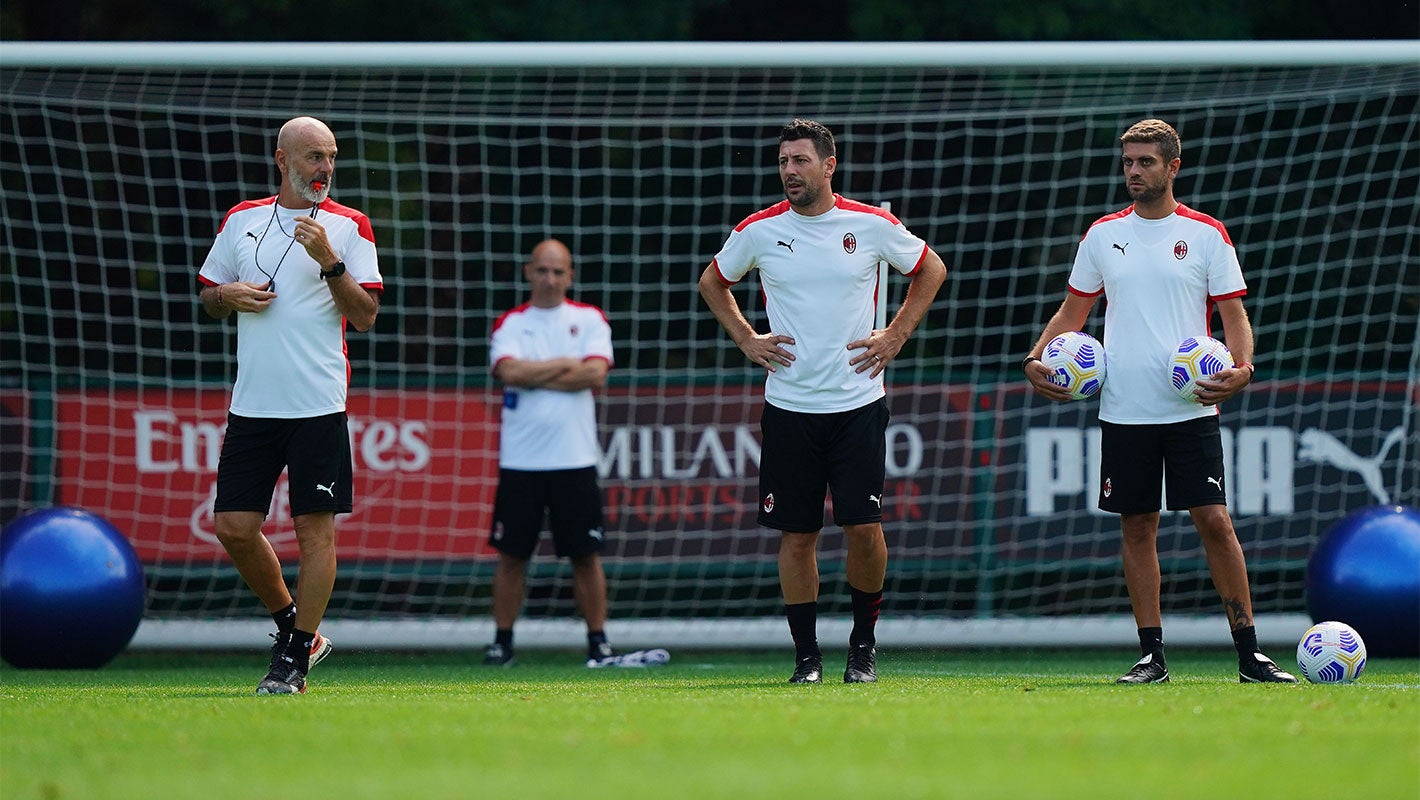 THE RETURN OF THE INTERNATIONAL PLAYERS
"They're all virtually fine with the exception of Leão, who will be evaluated, but the players have returned in great shape. I've seen the utmost readiness from those, who stayed here for the past two weeks, and from the guys that returned in recent days."
THE BREAK FOR AC MILAN
"We went into the break in excellent form. On a mental level, the players were able to rest and recover a little bit, even though they were almost all away on international duty. The atmosphere has been quite relaxed."
REBIĆ, IBRA AND ROMAGNOLI'S FITNESS
"Ante is an important player, who needs to be at a certain level of fitness; he's powerful, fast and explosive. He's still not 100% fit - the elbow problem has affected him a bit. We didn't want to be without Rafa, but we have a lot of other options up top. Zlatan needed to rest on a mental level, but he's fully fit. The team is growing in all aspects, especially in the culture of work - it's a source of pride. They know what it means to pull on this shirt. As Ibra said, Kessie will take any penalties. Alessio is our captain; we're happy with what he's doing and he has our full support. I don't see any issue there."
ÇALHANOĞLU'S PERFORMANCES
"We're extremely pleased with Hakan's performances. It's normal that, during a season, a player might have one or two bad games. I don't want to weigh in on his contract situation, but he's one of those players that has made me realise how much I love this Club."
BONERA'S STYLE OF FOOTBALL
"It'll be a chance to test whether I can be a coach. I am guided by what Stefano Pioli has taught me; I'm on his wavelength. This is the style of football that I like."
Our new PUMA Kits for the 2020/21 season are now available: visit our AC Milan Online Store!