We're back at San Siro, for the Europa League this time, and AC Milan are preparing for a crucial fifth game in Group H. A win - it would their first in the competition for more than a month - would be vital and could see the Rossoneri clinch qualification to the Round of 32. Before that, though, they need to beat Celtic, who are already mathematically eliminated at the bottom of the group. On the eve of this fixture, Coach Pioli and Diogo Dalot gave a press conference at Milanello. Their thoughts:
STEFANO PIOLI
AN EMOTIONAL RETURN
"I missed the daily routine, I missed the team and the staff. It was only 18 days but it felt like a really long time. When I got the negative results, I couldn't get to sleep because I was so happy. I thank the Club for taking care to ensure I could be in contact with the team and to work with calmness. Thanks to the fans, who have supported me, and to the team for making me so proud in this period. Thanks to Daniele Bonera, who was my substitute and will gain a lot from this experience."
WATCHING THE GAMES AT HOME
"I watched the team from home and I confess that it all seems a lot simpler on TV. On the pitch, I'm normally really proactive with the players, while at home I often found myself getting very nervous."
THE EVOLUTION OF AC MILAN'S PLAYING STYLE
"We always want to try and boss games but now, we're starting to understand how to dictate play a bit more. We've faced strong teams that haven't given us everything and we have known when to sit in and be compact. It's good growth."
THAT VIDEO-CALL AFTER THE FIORENTINA GAME
"We always did all we could to be close to the team when we were at home. We always called the staff and players and it seemed like the opportune moment to continue that. I can say that Smart Working doesn't work because I was working a lot more at home. So I'm happy to be back at Milanello with the team because watching the players in the flesh is much better."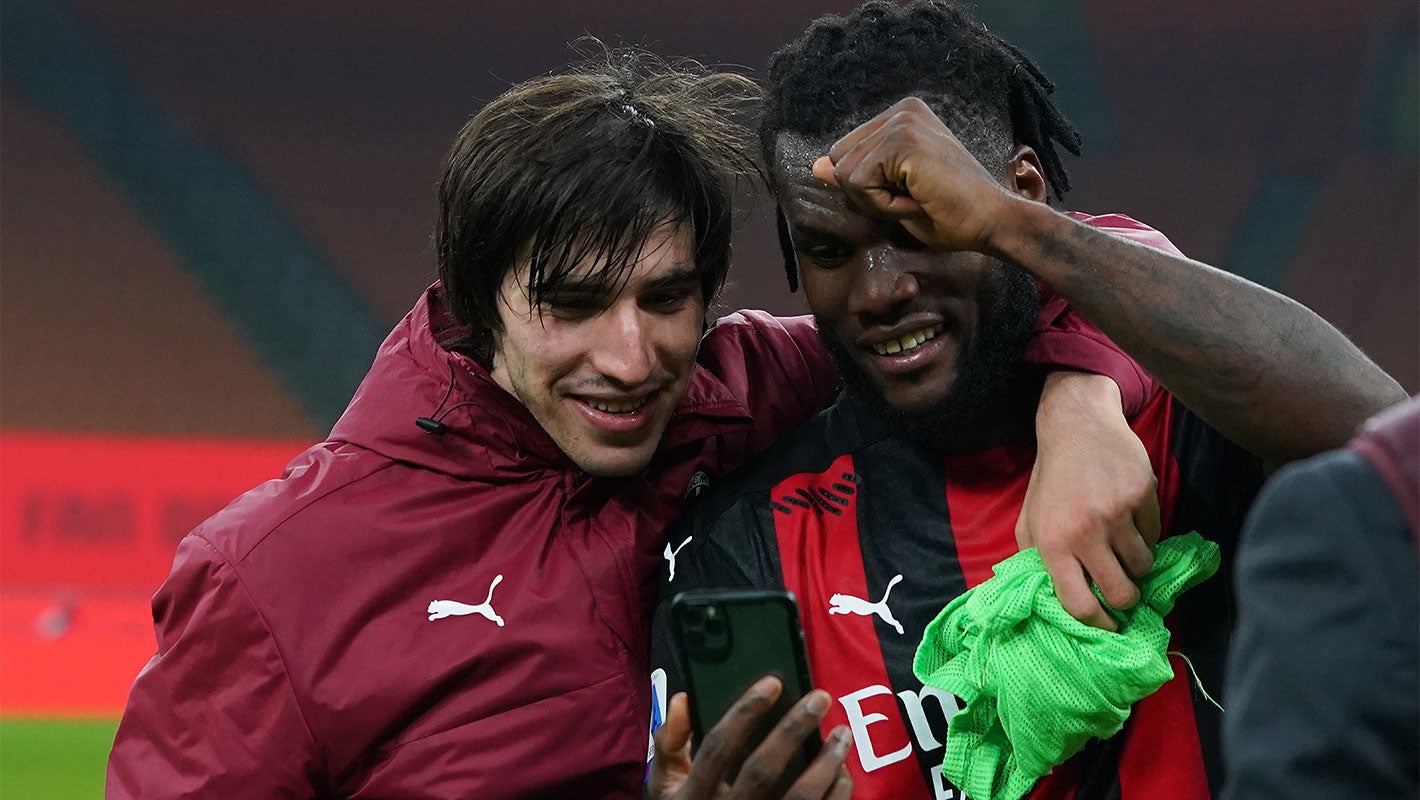 FABIO CAPELLO'S WORDS
"Praise from a coach as good as him is only ever a pleasure. I'm conscious of the fact that, in our world, it's necessary to act and put yourself in the limelight."
CELTIC'S FORM
"I hold my colleague in great regard. In our line of work, you can go through these bad spells. The results aren't helping but Celtic have always put in good performances. When such disputes occur, teams react with desire and determination on the pitch. For that reason, they'll be even more ready to do battle, which complicates tomorrow's game for us. We'll need to be a serious side; we haven't yet qualified and we'll need to play well because they can cause us problems."
THE TEAM'S GROWTH
"The boys have always been aware of their own ability - thanks to recent results and performances. But we know there's still room for improvement and we need to keep working in order to grow. We have ten games this month and we'll certainly feel the fatigue from that. By playing as a team, we can overcome these problems. I have the men and solutions to remain competitive game by game. We need to push hard because we have a few more big games - like the one tomorrow, which can take us closer to our goal of qualifying."
THE TEAM'S CONDITION
"Training went well. Bennacer and Castillejo are available for tomorrow, though we'll reassess their condition tomorrow. Ibra and Leão are being monitored day by day. It might be too soon to have them in the squad for Sampdoria on Sunday."
THE JANUARY TRANSFER WINDOW
"We know where our strengths lie. We don't need to be worried when we have a few players missing. It's not easy when guys are out but we have Saelamaekers and Castillejo back, we have Colombo and Maldini too. I have faith in my players and always have a solution available to me."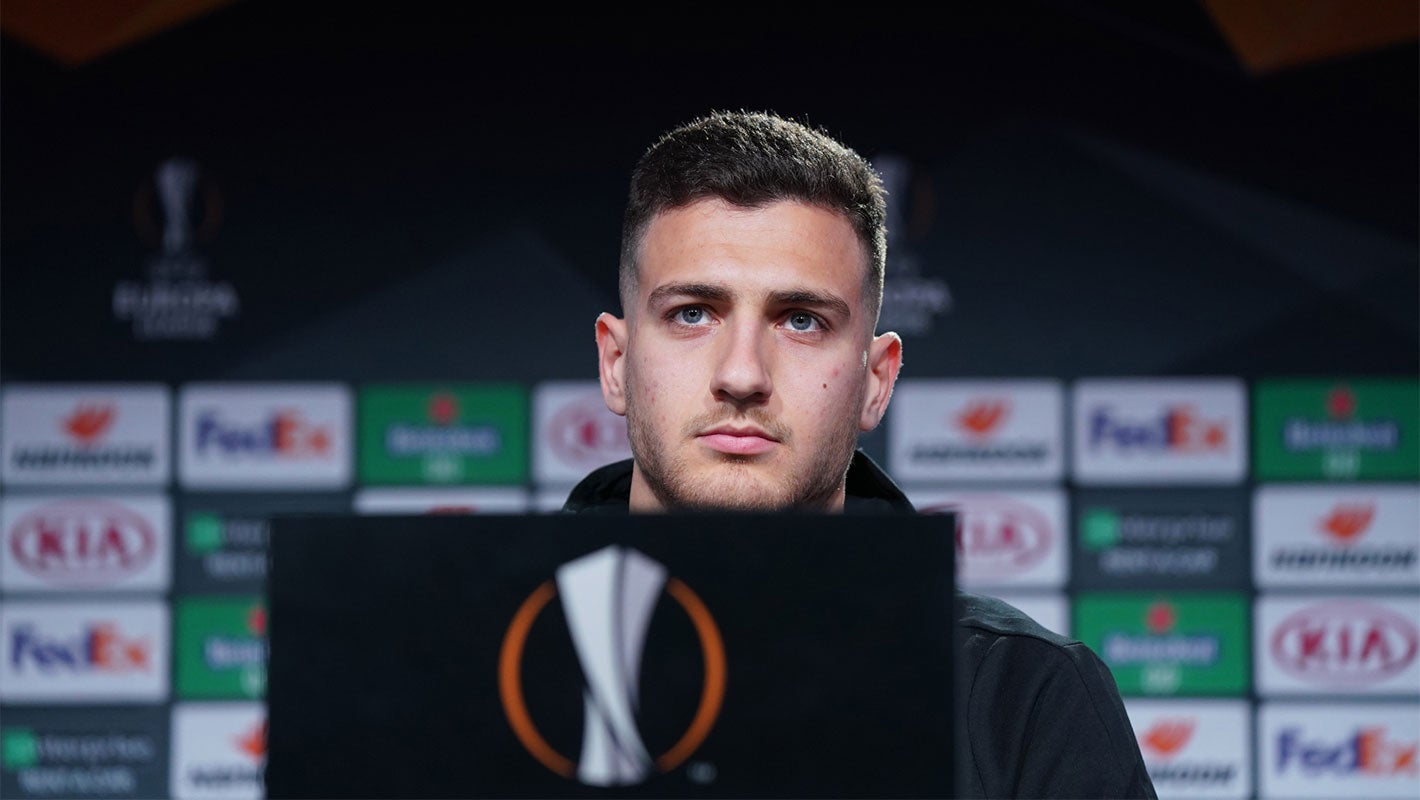 DIOGO DALOT
THE EUROPA LEAGUE CAMPAIGN
"We've played well in a difficult competition, which we're taking very seriously. We have had some tough games but we've done well on the whole until now."
LIFE IN ITALY
"Italy is very similar to Portugal in terms of food and people. I've liked it a lot in these first few months. The team welcomed me from the start and my first months here have been more than positive. I want to play, to train. My teammates and the staff are helping me to learn the language - I'm taking Italian classes - and in all aspects of life."
HIS ARRIVAL TO ITALIAN FOOTBALL
"When I arrived, I knew it would a different league both physically and tactically. It's challenging for me to learn this new way of playing and to become a more complete player. Stefano Pioli talks to us and always wants to teach. I think that's an import aspect of it."
AC MILAN'S CURRENT RUN
"There's a great mentality in the squad, in training and in games. We're working game by game and take it one match at a time. This is what's allowed us to keep going and, I hope, will allow us to finish the season with some great results. Our objective is to finish high in the table and with this mentality and hard work, we can do just that."
WHAT TO EXPECT FROM CELTIC
"Celtic are a team with a lot of tradition in European football. They'll be highly motivated to get out of this bad period. So it'll be a really tough game."
Our new PUMA Kits for the 2020/21 season are now available: visit our AC Milan Online Store!