In or out. Crvena zvezda come to San Siro and, after the 2-2 draw in the first leg of Europa League Round of 32, qualification is wide open. It'll be an interesting game, which will need to be approached with the right aggression if AC Milan are to get back to winning ways after three games. On the eve of the game, Coach Stefano Pioli and Rafael Leão have given their thoughts in a press conference, broadcasted live on the AC Milan Official App and on Milan TV.
STEFANO PIOLI
AC MILAN'S EUROPEAN CAMPAIGN
"It's been a difficult journey. It's normal to face issues along the way but we've managed to overcome them. Tomorrow, we have a slight advantage but we can't allow ourselves to drop off. We'll need to put in a performance full of attention and quality if we're to go through. Our aim of staying in Europe is something that we've gone for with conviction and determination. I have the players and resources to maintain a high level, even with games every three days. We know our opponents and they know us; it'll be a tough game but it's in our backyard. We absolutely want to keep going in Europe."
RECENT FIXTURES
"I see the conscience and maturity within the group; these are characteristics that allowed us to go on this run. We obviously weren't happy on Sunday but there was the right desire to go again. We only managed to play our game at the end of the first half and the start of the second in the Derby. We made mistakes in the first half an hour in terms of our lack of intensity without the ball and then again after the second goal. It's not a failure to lose these games, it would be a failure to give up after falling. We need to try to go again with good rhythm and continuity, starting tomorrow."
DESIRE FOR REDEMPTION
"This group is motivated and hungry to play like they did a few weeks ago. I told the team there are just 90 days until the end of the league season; this will be an important period in the year. If it all goes to plan, it could by 93 days until a potential Europa League final on 26 May. I'm not saying anything about the game in training this morning; I said that we trained well before Spezia and look at how that went. We need to show it out on the pitch."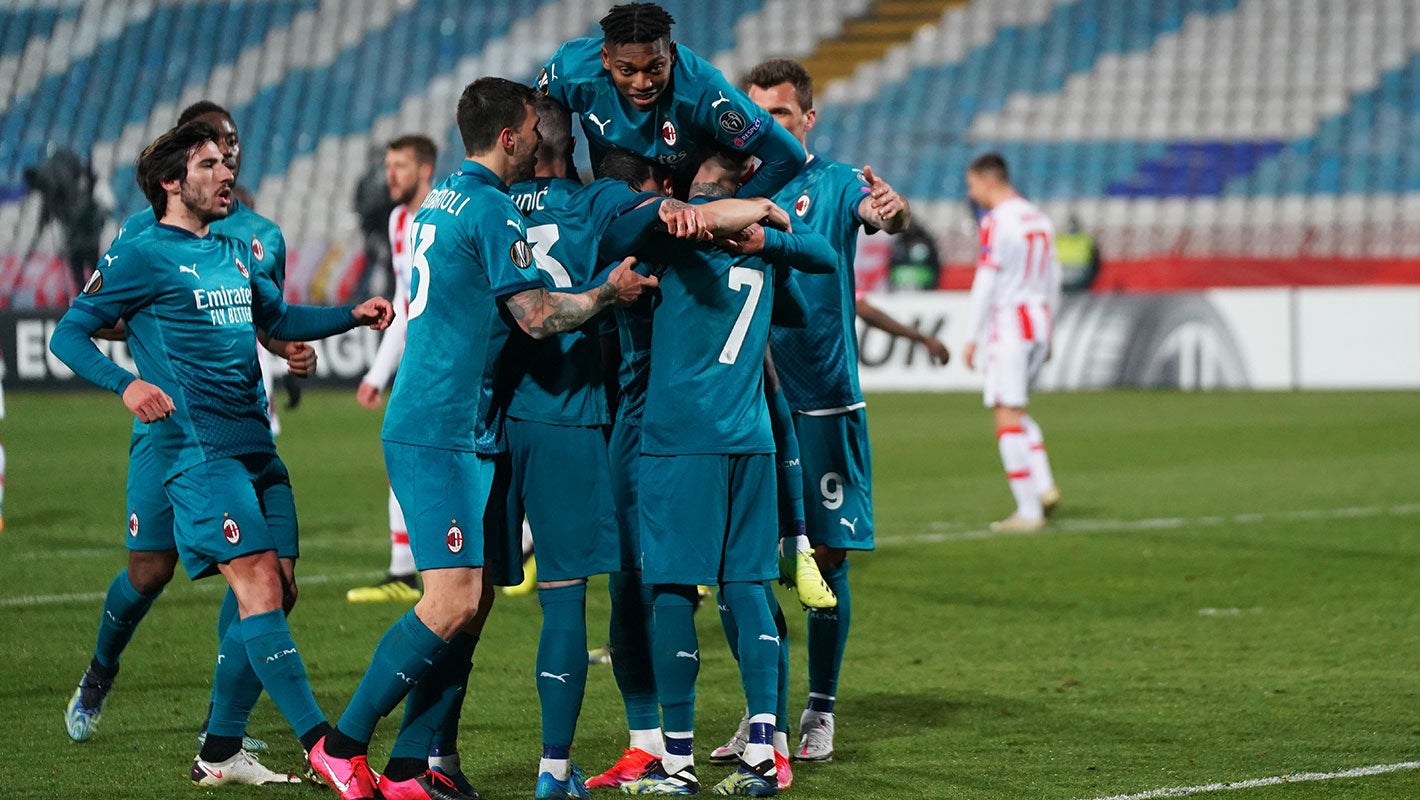 BACK TO BASICS
"Every game is different: in La Spezia, we encountered a very aggressive team, whereas Inter dropped off a bit. Every game is different and can change, but we need to have a clear game plan and execute it properly. There might be the odd change if we encounter extra problems, but we must be ready for this. We try to actively attack and defend as a team: the fact that we have conceded so many goals suggests that we have at times lacked concentration, and we need to start performing at a high level again."
INDIVIDUALS
"When the team doesn't fare well, individuals also suffer, but Tonali is developing well. Bennacer doesn't have the same flexibility and muscle strength as before, he needs to train on his own; he won't work with the team this week but we are hoping that he will be back available soon. Kessie is available, we'll take a look at the situation tomorrow. I speak with Ibrahimović every day. Next week, he will miss some team training sessions but he will be available for all of the games: if there is a player who can respond to this pressure it is him, and I think that he is motivated to help the team."
CRITICISM OF ROMAGNOLI
"We win as a team and we lose as a team. I don't like to play this ugly game of finding a scapegoat when we lose. He is the captain and he has done so much for this team's development, including helping the younger players. We have to stick together: some defeats can help us grow."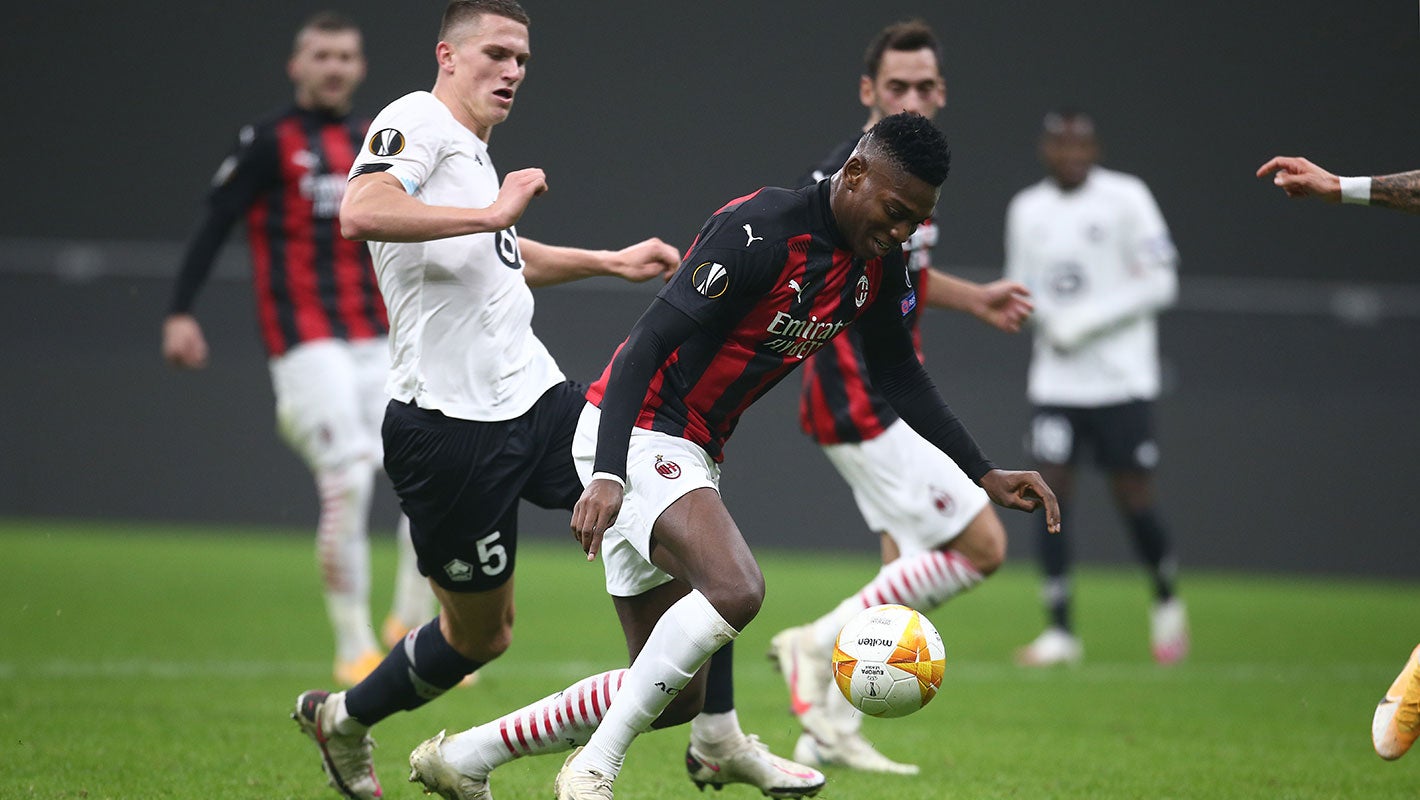 RAFAEL LEÃO
TOMORROW'S MATCH
"We're AC Milan, we always take to the pitch to win. We want to try to go further in this competition, tomorrow's game will be very important. We're not weaker now because of what we've done in the last two matches. We work every day to perform at our best, and this is what we want to do tomorrow."
RAFA'S ROLE
"My position on the pitch doesn't interest me. I just want to give my all for the team and contribute. If I'm able to provide assists or score goals, it's a plus. However, the most important thing is to win. I'd like to thank the Coach because he gives me the right amount of confidence every day. My teammates trust me out on the pitch and I try to listen to everyone, including our youngest players and the most experienced guys in the squad. I aim to help the team through my abilities."
A YOUNG AND UNITED GROUP
"We have a lot of young players and all of them are confident enough to take to the pitch in a calm frame of mind. While we may be young, we're talented and have a lot of desire to showcase our abilities on the pitch and honour this shirt. We're united and our heads are held high. We know that the last two games haven't gone well for us, we've looked at what went wrong. Now, we need to look ahead and remain united. We must show a reaction and want to display this to everyone tomorrow."
SECOND SEASON AT AC MILAN
"Things are running more smoothly for me this year. For us, Ibra is like a big brother who helps us understand what we can do. In training, he sets an example through his mentality, even at the age of 39. We're stronger with him in the team."
Do you want to be side-by-side with the Rossoneri at San Siro? Find out how at together.acmilan.com!