And we're off. 45 days have gone since the squad first met at Milanello for pre-season 2021/22 and it's now time for Serie A football. AC Milan travel to Sampdoria for matchday one. Stefano Pioli spoke to the press ahead of the match at Marassi, the first of 38 games in the new Serie A season, with his words broadcast by Milan TV and the AC Milan Official App.
EVEN STRONGER
"I think it's the strongest AC Milan that I've had. The players are much more aware and grown, I've found guys like Tonali and Leão to be more mature. Tomorrow, there will be absentees, but the whole group is solid: we want to win all the games, and if we combine humility and ambition we'll be able to do well. We'll also have a stage to perform on that we wanted at all costs, the Champions League, in which we want to try and be protagonists."
THE OPPONENTS
"Sampdoria are a team that defend very well, they have quality up front and a clear identity. They are dangerous on set pieces; it'll certainly be a difficult opening match. We're doing well and we want to start in the best possible way by winning tomorrow night's match."
NEW ARRIVALS
"I'm very happy with the new arrivals: They're all winners and they're all experienced at a high level, with important mentalities. They know what it means to win and have come into a group that is much more motivated than before and eager to work well. We've done everything necessary to be ready and to play well, starting from tomorrow."
ON THE EVE OF THE MATCH
"I'm excited because the beginning always provides special feelings. I know that we are at a great Club with high expectations, so we are proud to wear these colours. I'm sure of our work and convinced of our quality and the desire to feel connected. And I'm excited about the idea of seeing our fans, who will provide us with the desire to go beyond our limits."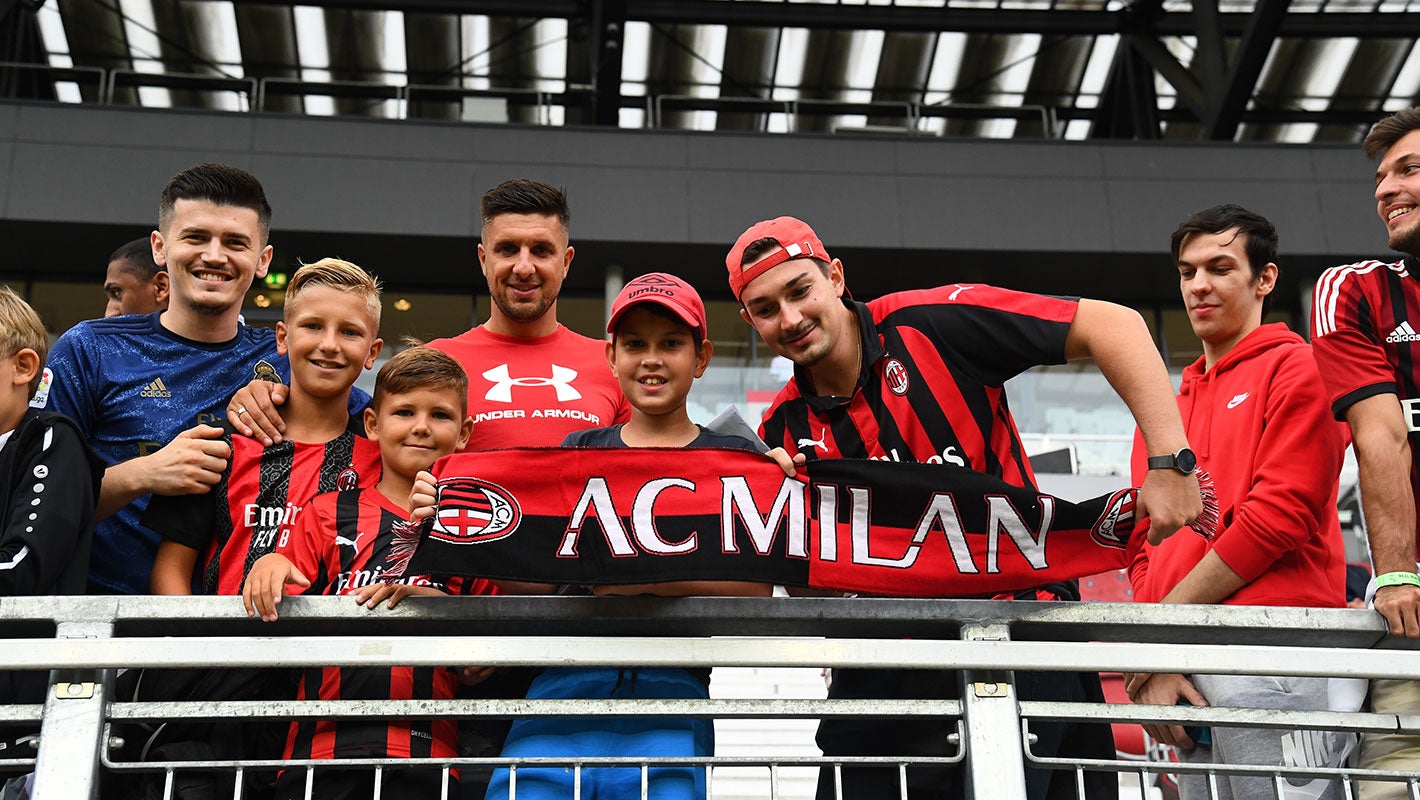 INDIVIDUALS / TONALI
"We'll all have to pass weekly exams and even several times a week with the arrival of the Champions League. I'm convinced that I'm coaching guys with good qualities and values who are developing well, and Sandro is one of them. He has qualities that few have, he takes more responsibility in the most difficult games and must continue on this path. I think he's growing well and in a consistent manner."
INDIVIDUALS / MAIGNAN
"I'm very happy with Mike. He's a guy who is full of desire, possesses great quality, he's very curious and always tries to learn. From his gameplay to the building out from the back, he's settled in very well. He's a very strong goalkeeper who will certainly make a contribution."
INDIVIDUALS / IBRA AND KESSIE
"Next week will be very important for Ibra because he will reach a peak in terms of the work he's carrying out to recover. If everything goes well, he'll be able to return to the group during the international break. He's our leader, both in terms of his charisma and his technical ability; he's a very important point of reference for us and is highly motivated. Franck had an unusual summer, but he's been very calm and focused. I believe that both parties want to continue together, but I've seen a relaxed player who can't wait to return to the team."
INDIVIDUALS / GIROUD
"He's a great professional and a person of substance. Furthermore, he's a very intelligent player. He knows where to move on the pitch and is able to attack in behind or play a supporting role. He's also a fantastic finisher in the penalty area. He has a desire to learn and be with the others, which is why he's settled in very well. We were involved in some high-level friendlies against teams who were ahead of us in terms of their preparations, especially Nice, Valencia and Real Madrid. We had more of the ball in Trieste, but I think that Olivier can play well in various situations."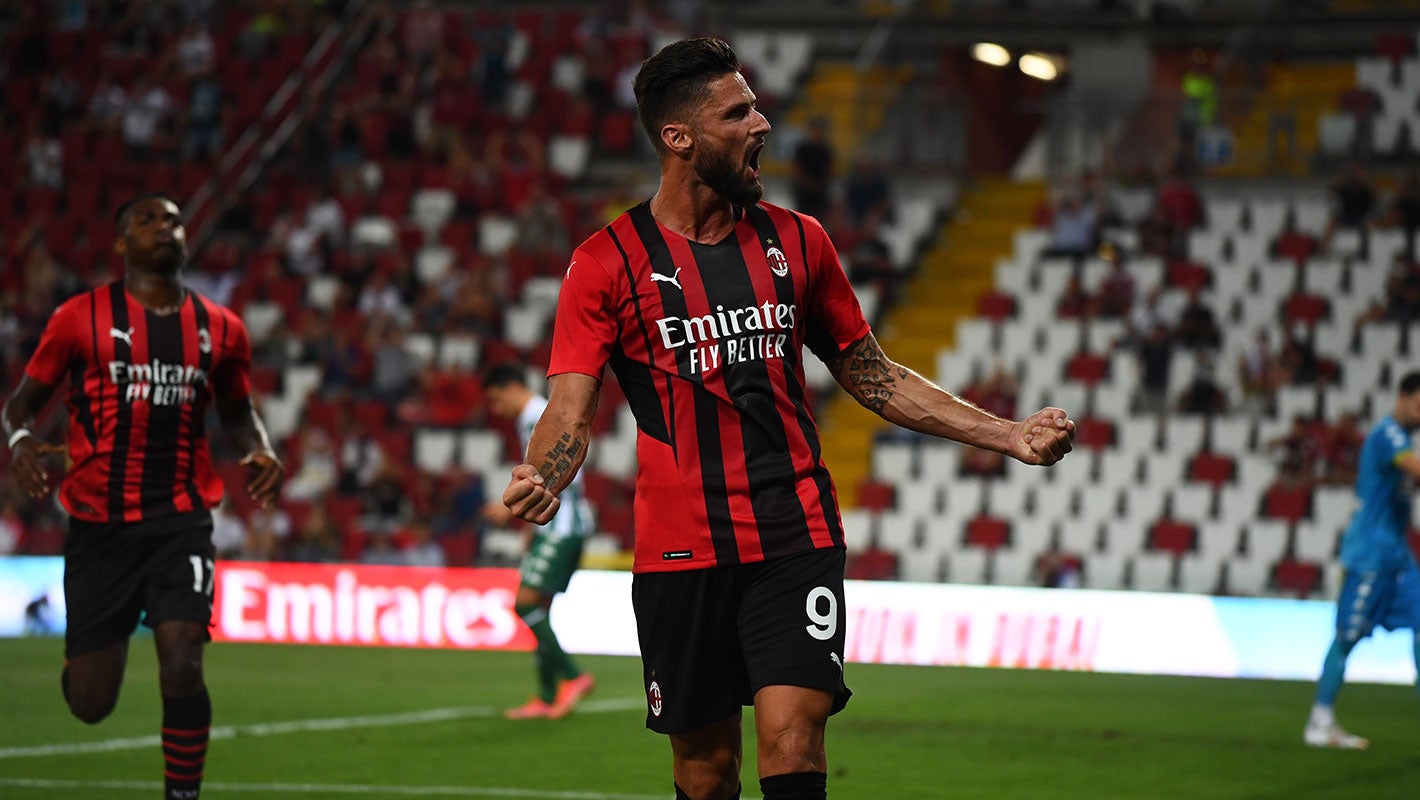 CONTINUITY AND NEW ASPECTS
"In terms of playing principles, we have continuity, and this is something that we need to exploit. However, in the modern game, you can't only have one way of playing. Last year, we experimented with different types of movements, but our objective is to get the most out of the characteristics of the players and try to win every game. We want to play fast, intense football that involves many players getting on the ball. It's something that requires a lot of effort and great team spirit. In this sense, we've been on an important journey, and we want to carry on performing at high levels."
GROUP IDENTITY
"AC Milan needs to be its own master and always there in the game, including during the most difficult matches. We need to have our own identity and be aware of our qualities. We possess a playing identity that allows us to make the most of our characteristics. We've made great strides forward, we're even more of a team than before and want to display this out on the pitch. We fully believe in our work, which consists of passion, enthusiasm and ideas. This allowed us to overcome difficult moments last year, and it should help us this season as well. The captain? It's Alessio (Romagnoli), this has never been in question. In a team, it's very important to have responsible players who are united, enthusiastic and have the desire to do well. This is why I have a lot of confidence in them."
TRANSFER MARKET
"We're not looking for players who are similar to those who left; we want to improve the team. The Club is there and will be ready if an opportunity arises. We already have high-quality players in attack, and they will be able to provide options against teams that sit back, which is something we were missing at times last year."
NEW SERIE A SEASON
"I think there are seven teams that can win the Scudetto. I think that it'll be even more balanced than last season, when Inter broke away after previously going out in the Champions League in December. The team that emerged victorious is always the favourite, but, just like our rivals, we're also strong. It's a complicated league for everyone, and playing against these six teams will be difficult. The fixtures against the other sides will thus be even more important, and we'll have to show that we're ready tomorrow."
#BackHome, Capsule Collection: check out the new collection to celebrate our return to the Champions League!