November is going to be an important month and it's definitely going to be a tough one as well. The Serie A fixture list will task the Rossoneri with the challenge of three highly prestigious and difficult matches this month. First, it's Lazio, then Juventus and lastly, Napoli. These three games, which will be played either side of the third international break, will say a lot about the current level of the team and their ambitions looking forward from this first part of the season. It's not just nine points up for grabs against three great teams. There is also the pressure of how these results will affect the league standings and above all the mood of the entire group.
SCHEDULE FOR NOVEMBER
Sunday 3 November at 20:45 CET - AC Milan v Lazio.
Sunday 10 November at 20:45 CET - Juventus v AC Milan.
Saturday 23 November at 18:00 CET - AC Milan v Napoli.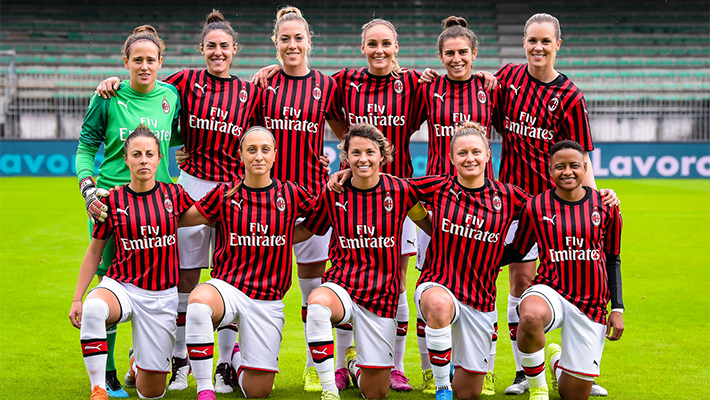 PRIMAVERA AND WOMEN'S TEAM
Coach Giunti's Primavera team will play four matches in November as they look to climb up the table. The Rossoneri will take on SPAL on 2 November, the leaders Hellas Verona on 9 November, Brescia on 23 November after the international break and finally Virtus Entella on 30 November.

Coach Ganz's side also have four matches lined up for them in November. Having beaten Tavagnacco at the Brianteo last time out, they will be back in action with an away game against Fiorentina on Saturday 2 November. Then it's a big home game against Juventus on November 16, followed by another home match on 23 November, this time against Sassuolo. They will round off the month with an away fixture in Tuscany against Florentia San Gimignano on 30 November.
Remember that tickets are on sale now for the home matches against Lazio and Napoli. Buy your ticket now! See you at San Siro!