After starting the month of December in the best of ways with a crucial away win against Parma at the Tardini, the Rossoneri are looking to hit form in the last month of the calendar year. Stefano Pioli's side have three matches left before the end of 2019. On Sunday 8th December, AC Milan will be on the road again to play Siniša Mihajlović's Bologna at the Dall'Ara with kick-off at 20:45 CET. After that, Sassuolo on 15 December will be up next as the Club celebrates its 120th anniversary at San Siro. The away trip to Bergamo and 12:30 CET kick-off on 22 December at the Gewiss Stadium against Atalanta will bring the calendar year to a close.
Maurizio Ganz's have three games coming up over the horizon as they'll be looking to bounce back immediately following the first defeat of the season. At 14:30 CET on Saturday 7th December, Pink Bari will be the opponents at the Stadio Brianteo in Monza and they're ninth in the league on eight points.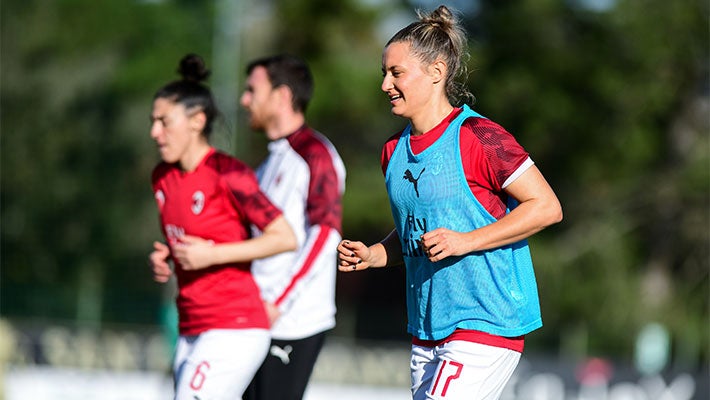 Then with dates and kick-off times to be confirmed (on the weekend of 14/15 December), the away match against Hellas Verona will be the final league match of 2019. In between these two league games, there will also be a Coppa Italia match on 11 December against an opponent yet to be confirmed.
Finally, the Primavera side have two away league matches coming up. They will face Udinese on 7 December and Spezia on 14 December. They will be two crucial matches as the side looks to maintain and possibly extend their lead at the top of the table before Giunti's side are involved in Coppa Italia. The last 16 match will be on Tuesday 17th December against Torino with kick-off at 20:00 CET at the Filadelfia. The last match of the year will be a friendly against Manchester United U-19s at Leigh Sports Village on 20 December at 19:00 GMT.
The official PUMA match kits for the 2019/20 season are available in the AC Milan Online Store!