Banco BPM and AC Milan are delighted to announce a 3-year renewal of their long-standing partnership, one that has been in place since the 2013/14 season. The partnership will see Banco BPM retain their Premium status and title as the club's Official Bank. In August, Banco BPM made history as the first independent sponsor of the Women's First Team. The Banco BPM logo currently sits prominently in front of the jersey.
Banco BPM CEO, Giuseppe Castagna and AC Milan's Ivan Gazidis, inked the renewal today at the Bank's Milanese headquarters.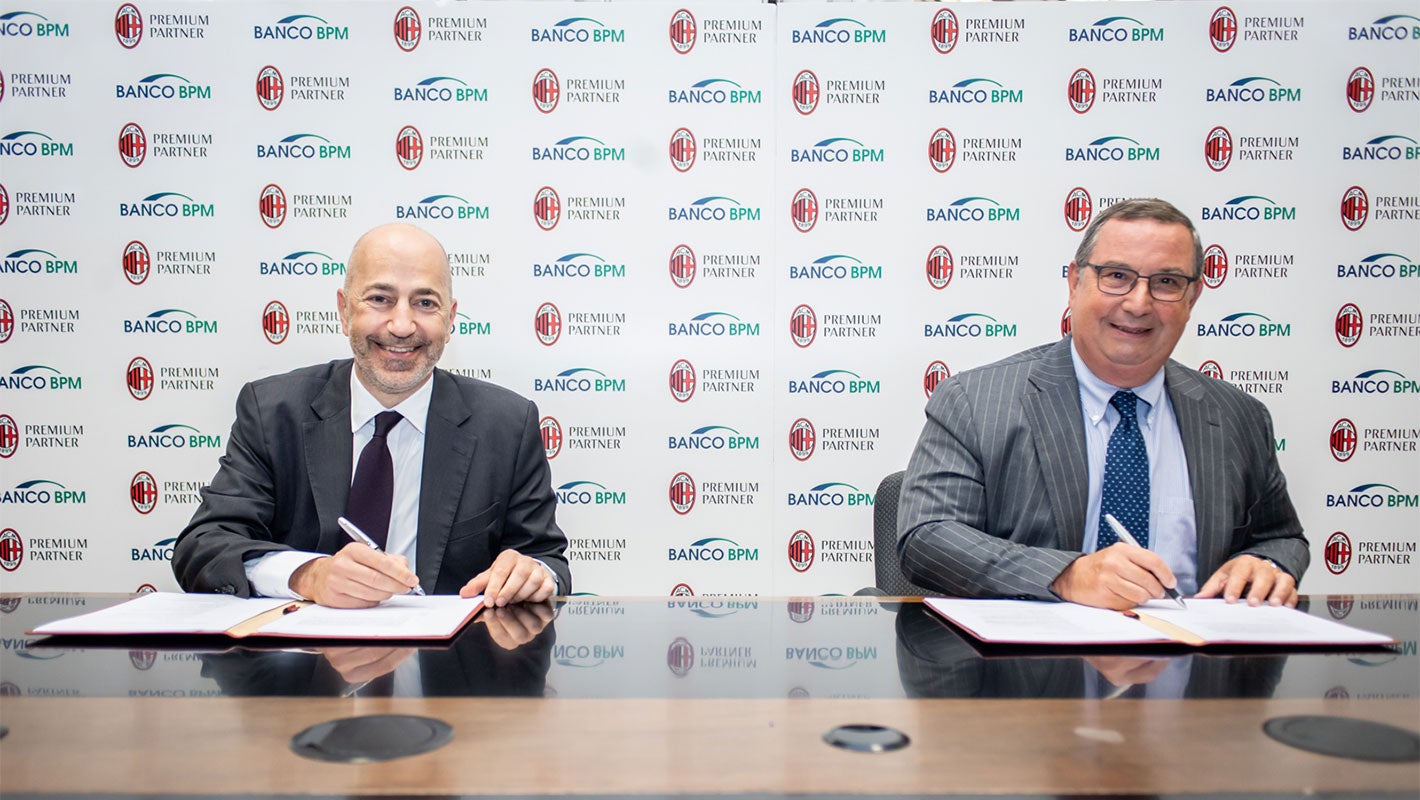 The Banco BPM partnership builds upon a community-driven association with AC Milan. With social conscience at the forefront of both brands, they are important symbols within the city of Milan, placing a heavy emphasis on the development of grassroots football, driven via coaching clinics and the annual Banco BPM Milan Cup, and other social initiatives driven via Fondazione Milan.
The front of shirt sponsorship of AC Milan Women demonstrates AC Milan's commitment to inclusive positioning and growth of the women's game, supporting club ownership's modern strategic vision to have the women's team stand as their own financially and commercially independent entity, with a clearly defined identity – values and objectives that align seamlessly with the inclusive nature of Banco BPM. The sponsorship was revealed in August 2020, when AC Milan Women returned to the pitch, beating Ajax 5-0 in Amsterdam.
This partnership renewal is a strong example of AC Milan's redefined partnership strategy, providing increased sponsorship inventory, thus greater potential for commercial partners moving forward.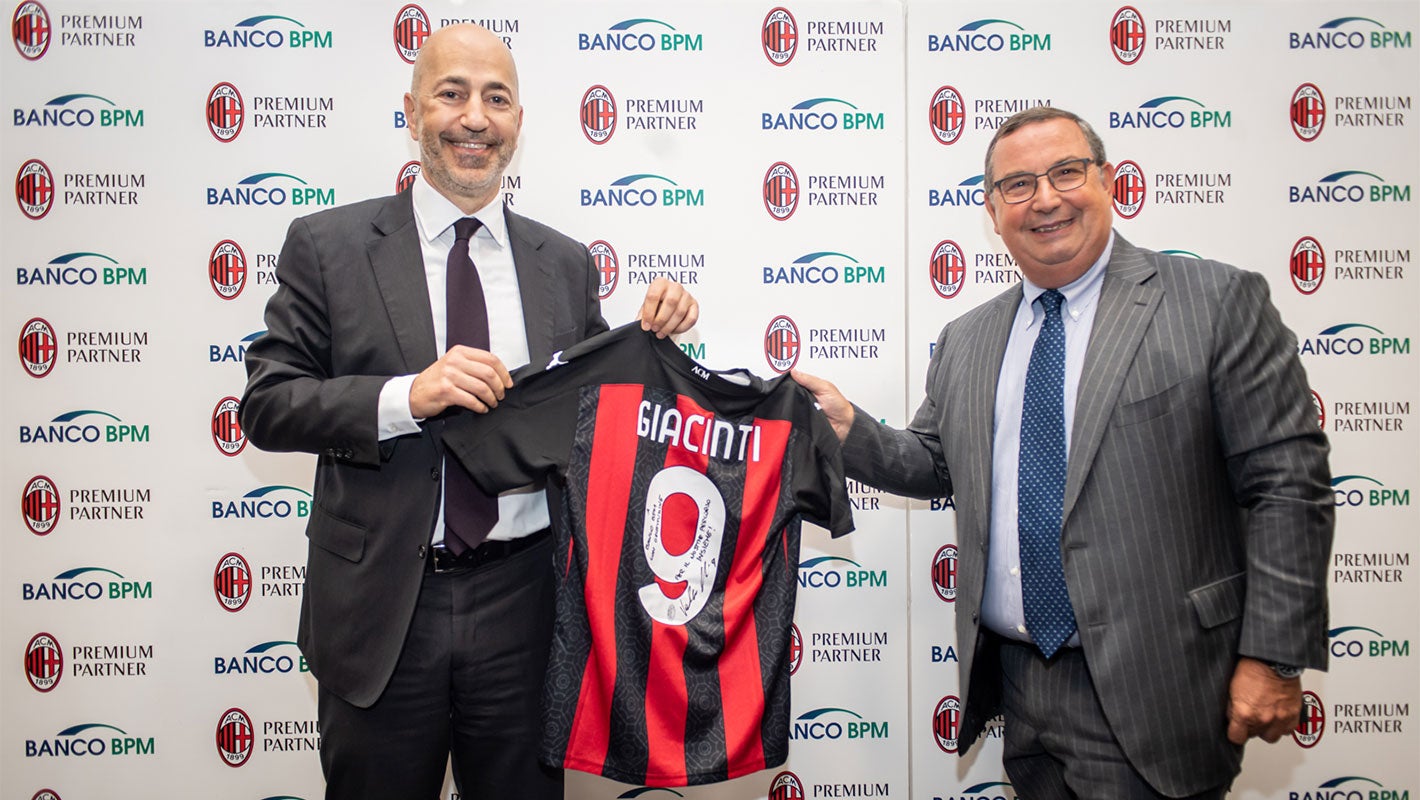 AC Milan CEO, Ivan Gazidis commented: "We are very proud of this renewal with Banco BPM as it is the progression of a journey started years ago that is projected towards the future and seizes new opportunities for a shared growth. We have laid the solid foundations on which we are now building something very innovative and important that puts the two iconic brands at the center of the international scene and consolidates a partnership full of positive values."
"The partnership that binds us to AC Milan and that we are renewing today for the next three years – commented Giuseppe Castagna, CEO of Banco BPM - fosters a major relationship with a legendary and successful reality, born and raised in our same territory: a prestigious brand, a global driving force of the world of sports. This relationship allows us to share those sports values such as team spirit, passion and commitment as sport is synonymous with education, training, social responsibility and integration."