After wins over both Lecce and Roma, the Rossoneri now are getting set for their third league game since the return of football. Coach Pioli's side will find themselves back on the pitch at the Stadio Paolo Mazza in Ferrara, up against a SPAL in desperate need of points in their search to stay up. While we wait for kick-off at 21:45 CEST tonight, let's get in the mood for football with all the best facts and statistics about tonight's game.
DIRECT ENCOUNTERS
1- SPAL and AC Milan have met 37 times so far in Serie A. SPAL have managed to beat the Rossoneri just once, losing 24, drawing twelve and conceding 84 goals along the way (more than they have against any other opponent in the top flight).
2- AC Milan have won all of their last eight Serie A games against SPAL.
PAST TRIPS TO SPAL'S HOME GROUND
3- SPAL have conceded eleven goals in their last three home games against AC Milan, at least three per game. The Rossoneri are the only team with this statistic in their last three league away games against SPAL.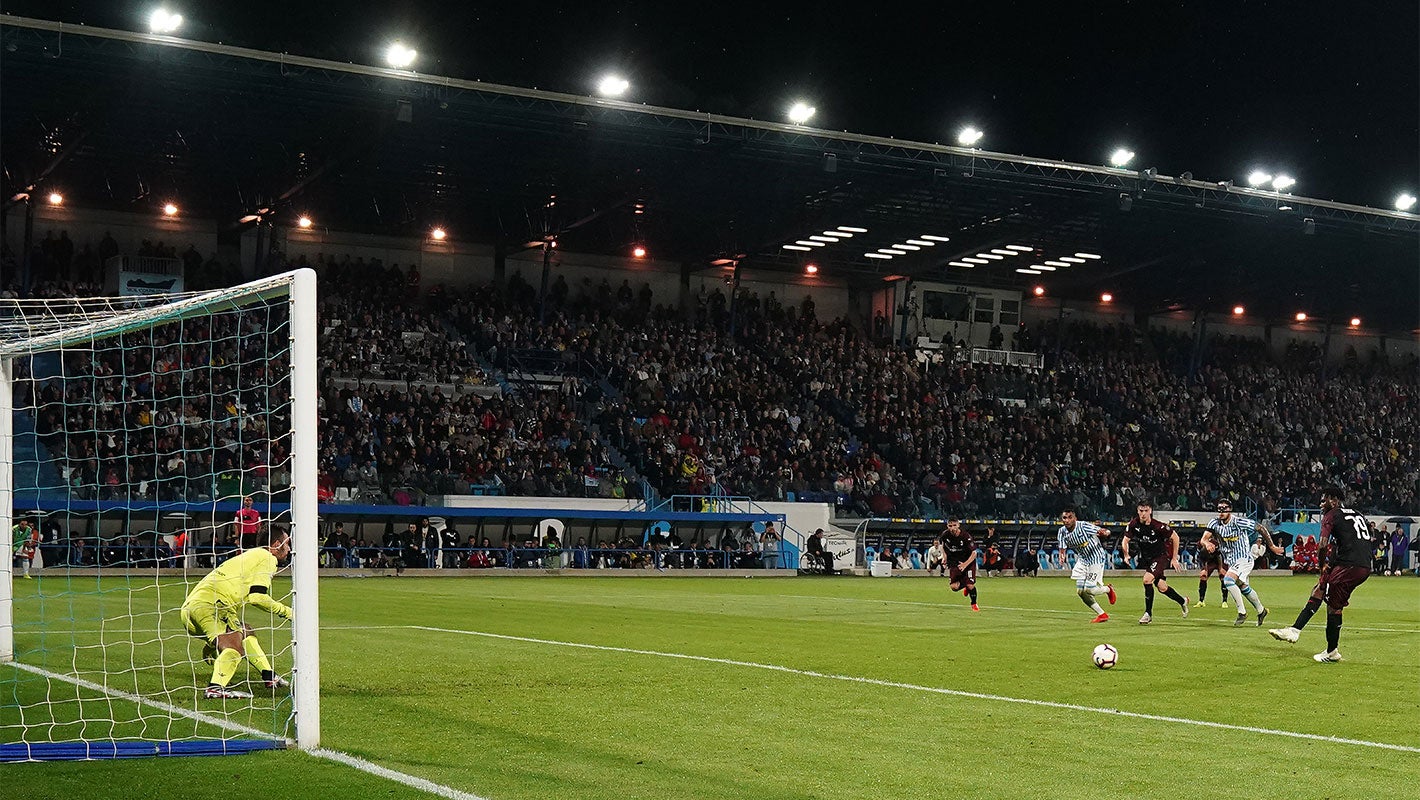 CURRENT FORM
4- AC Milan have found the net in each of their last five league away games (ten goals in this period): the Rossoneri haven't gone on a longer streak in this statistic since the end of 2017/18.
5- AC Milan have now won 21 points from their first eleven games of 2020: were the league to have started at the beginning of this calendar year, the Rossoneri would sit joint fourth in the table with Napoli.
GENERAL STATISTICS
6- 22 points from 14 away games at this point of the season is AC Milan's best total since 2011/12 (29 that year).
PLAYER FOCUS
7- In the last meeting between these two sides at the Stadio Paolo Mazza in Ferrara, Franck Kessié was involved in three goals in a Serie A game for the first and only time in his career, scoring a brace and providing an assist.
8- All ten of Ante Rebić's goals in Serie A have come from open play: seven being scored in the second half.
9- SPAL could become the 31st different side that AC Milan's Zlatan Ibrahimovic has faced in Serie A. Along with this, SPAL could also become the 29th side that our big Swede has scored against in the Italian top flight. Zlatan has scored at least one goal against 28 opponents in the league, having only ever failed to score against two (Bari and Treviso).
10- Alessio Romagnoli's next league appearance will be his 150th for AC Milan in Serie A.
We can all contribute by participating in Fondazione Milan's fundraiser to support the distribution of foodstuffs promoted by the Municipality of Milan for those families in need as per the Milanese metropolis.