The final day of the season is fast approaching: one final challenge awaits the Rossoneri. After a long, hard season, which only got tougher after lockdown, the Rossoneri have secured sixth place in Serie A and will enter the preliminary rounds of the Europa League. Kick-off for the Rossoneri's last match of the season is scheduled for 20:45 CEST. To get you in the mood for the match, here are ten key facts and figures from previous clashes between the Isolani and the Rossoneri.
PREVIOUS ENCOUNTERS
1- AC Milan and Cagliari have faced one another 75 times: the Rossoneri are streets ahead with 41 wins to Cagliari's eight, with the remaining 26 meetings between the two sides finishing level.
2- AC Milan have remained unbeaten in their last five Serie A clashes with Cagliari, with four wins and a draw.
3- AC Milan have won their last two games against Cagliari without conceding a single goal: they haven't done better (either in terms of wins against the Isolani, or in terms of keeping clean sheets) since 2012.
PREVIOUS ENCOUNTERS AT SAN SIRO
4- Should they win on Saturday, AC Milan will break their record for consecutive home wins against a single opponent in Serie A: currently, the Rossoneri have won 14 home matches in a row against Cagliari and Chievo.
CURRENT FORM
5- AC Milan are unbeaten in 11 league matches (eight wins, three draws) and they have not done better in Serie A since April 2013, when they managed 14.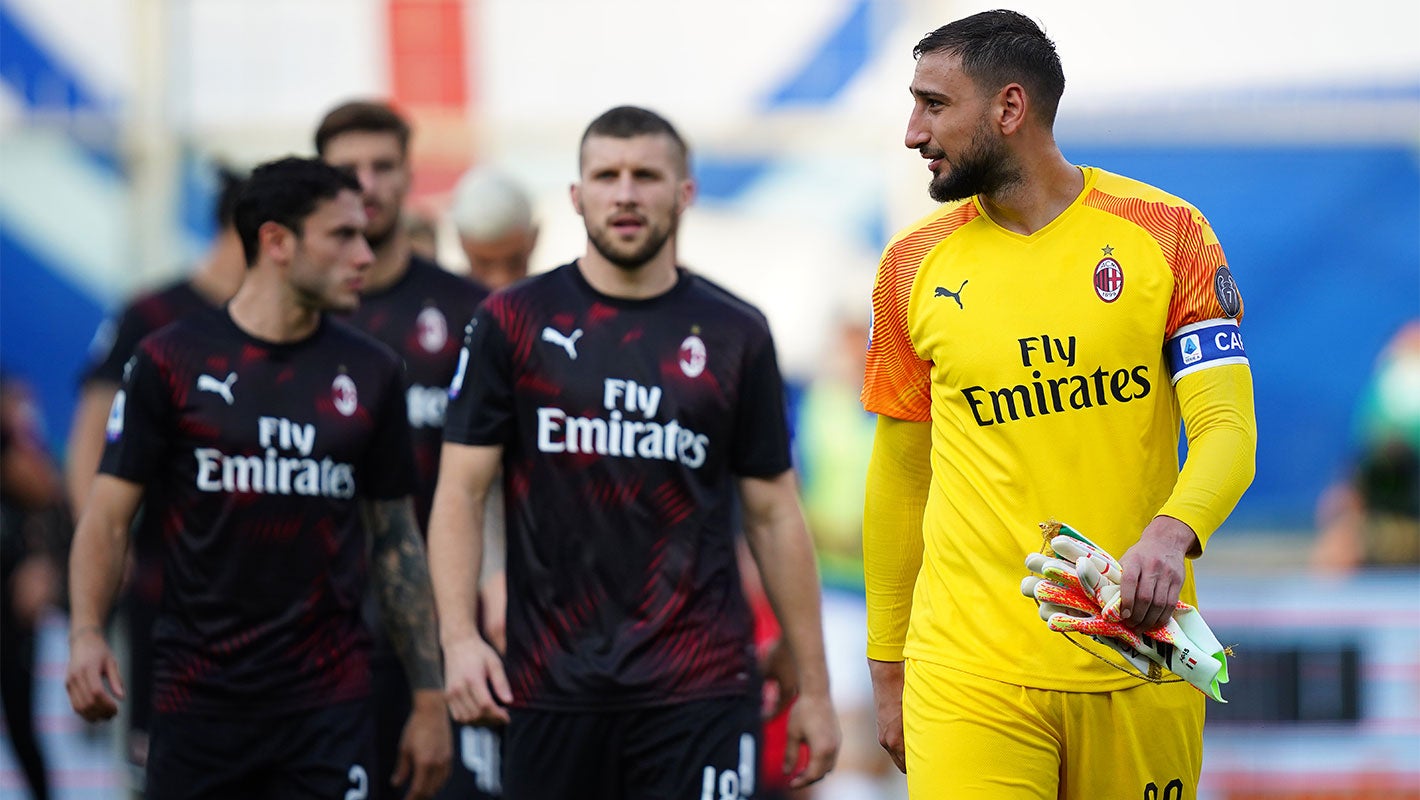 GENERAL STATISTICS
6- Only Real Madrid (31) and Atalanta (30, although they have played one more) have put more points on the table than AC Milan (27) in any of Europe's top leagues after lockdown.
7- Only Manchester City (34) have scored more goals than AC Milan (32) since the restart in any of Europe's top leagues.
PLAYER FOCUS
8- Hakan Çalhanoğlu has played a part in six goals in his last three home matches in Serie A, with three goals and three assists: the last AC Milan midfielder to score in four home matches in a row in the league was Andrea Pirlo in 2005.
9- Zlatan Ibrahimović is the oldest player to have scored at least nine goals in Europe's Top 5 Leagues in 2019/20: he could go into double figures for the 13th time in one of Europe's Top 5 Leagues. Only Messi and Ronaldo, who have done so in 14 seasons each, have done better.
10- Of the players born since 1999, only Dejan Kulusevski (10) has scored more goals than Rafael Leão (six) this season in Serie A.
The new Home Kit for the 2020/21 season is now available to buy on the AC Milan Online Store!