It wasn't to be. AC Milan Primavera fell to a 2-0 defeat in Bergamo today following first-half goals from Scalvini and Sidibe, their second league loss of the season. After four matchdays, the Rossoneri are yet to taste victory, with the team having struggled to pick up points on the road: after a draw with Sassuolo in their opening fixture of the campaign, they've now three consecutive away fixtures when the Liverpool match in the Youth League is also taken into account. Following a promising start, the Diavolo lacked bite from Atalanta's first goal onwards and never really displayed a sufficient reaction.
Atalanta, meanwhile, were more solid and ruthless. The home side were clinical at the decisive moments and the better team after the break. As for Coach Giunti's boys, they're experiencing a complicated period and will be looking to improve as quickly as possible. There's no use looking at the table at this current time. Instead, the team need to get their heads down and work hard to respond and, above all, grow. On that score, the international break should come in handy. The Diavolo will also be looking forward to returning to Vismara, where they beat Como 6-0 in the Coppa Italia and played their best match of the season against Roma in the league (2-2). The Primvera's next fixture sees us back in action in Europe; AC Milan host Atlético Madrid on Tuesday 27 September at 14:30 CEST for Group B of the UEFA Youth League.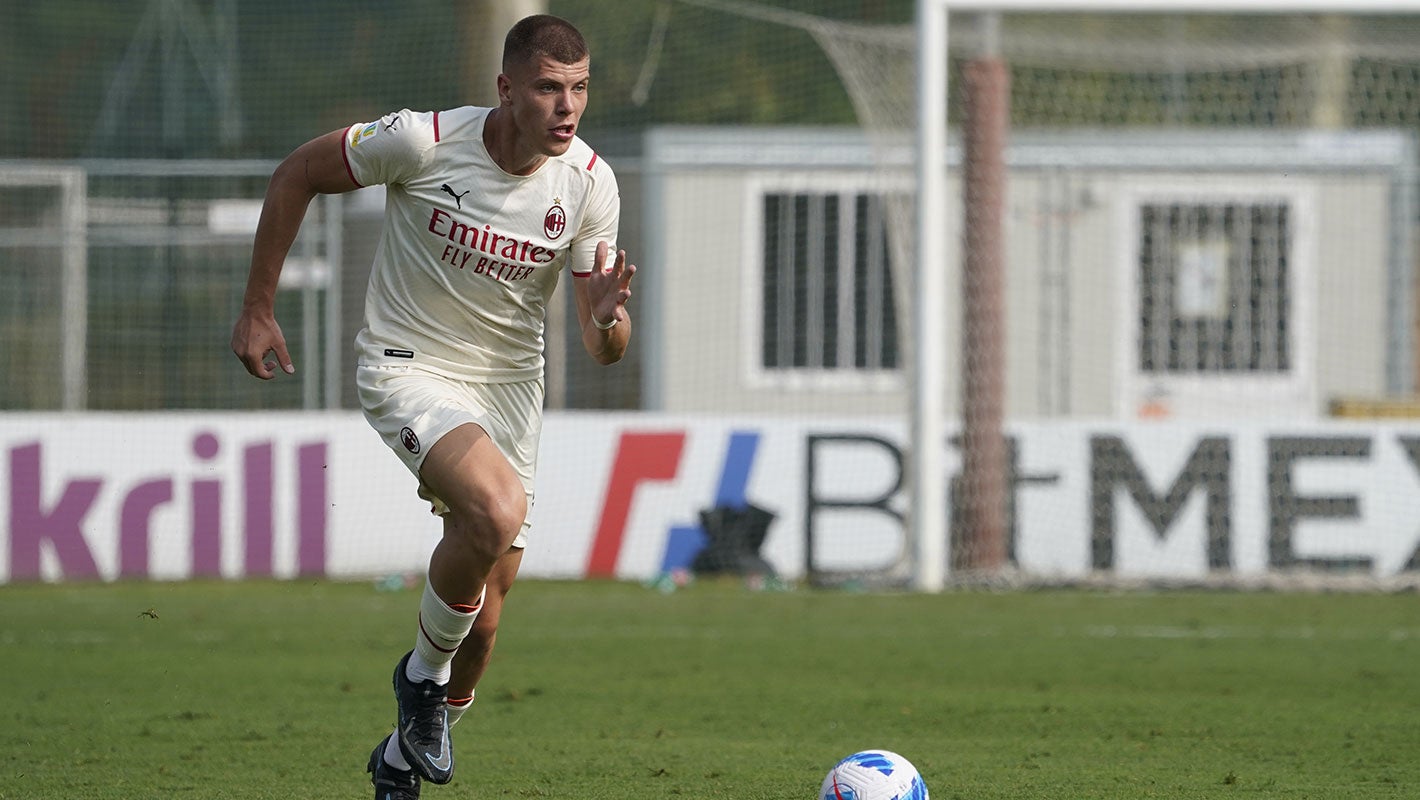 REPORT
AC Milan started in a positive manner and controlled things early on. Tolomello failed to hit the target with efforts after 14 and 20 minutes, while Capone, who had been picked out by Traoré, tested Sassi in between. Then, Atalanta came alive, with Scalvini taking centre stage. First, Desplanches denied him from close range in the 23rd minute; then, a minute later, he placed the ball into an empty net after a misjudgement from the Rossoneri goalkeeper. AC Milan's attempts to hit back were, all in all, fairly timid, with the hosts showing their clinical side again with 36 minutes on the clock, when Sidibe converted following a corner. Sassi got in the way of Di Gesù's attempt at the end of the half, while Desplanches was forced into making a save to keep out Di Giovane's header in added time.
The second half began with a shot from Alesi in the 50th minute, but it came as no surprise to the opposition goalkeeper. With 55 minutes on the clock, Traoré had an excellent chance after Capone had won the ball back, but he wasn't able to direct his shot on goal. Coach Giunti switched things up, bringing on El Hilali, Gala, Roback, Bright and Obaretin, but the Diavolo continued to struggle to cause Atalanta problems. Capone did hit the outside of the post in the 68th minute, but it was further evidence that it wasn't going to be the Rossoneri's day. The game drifted to an end, with Bright's 87th-minute strike being the last real effort of the match. Full-time.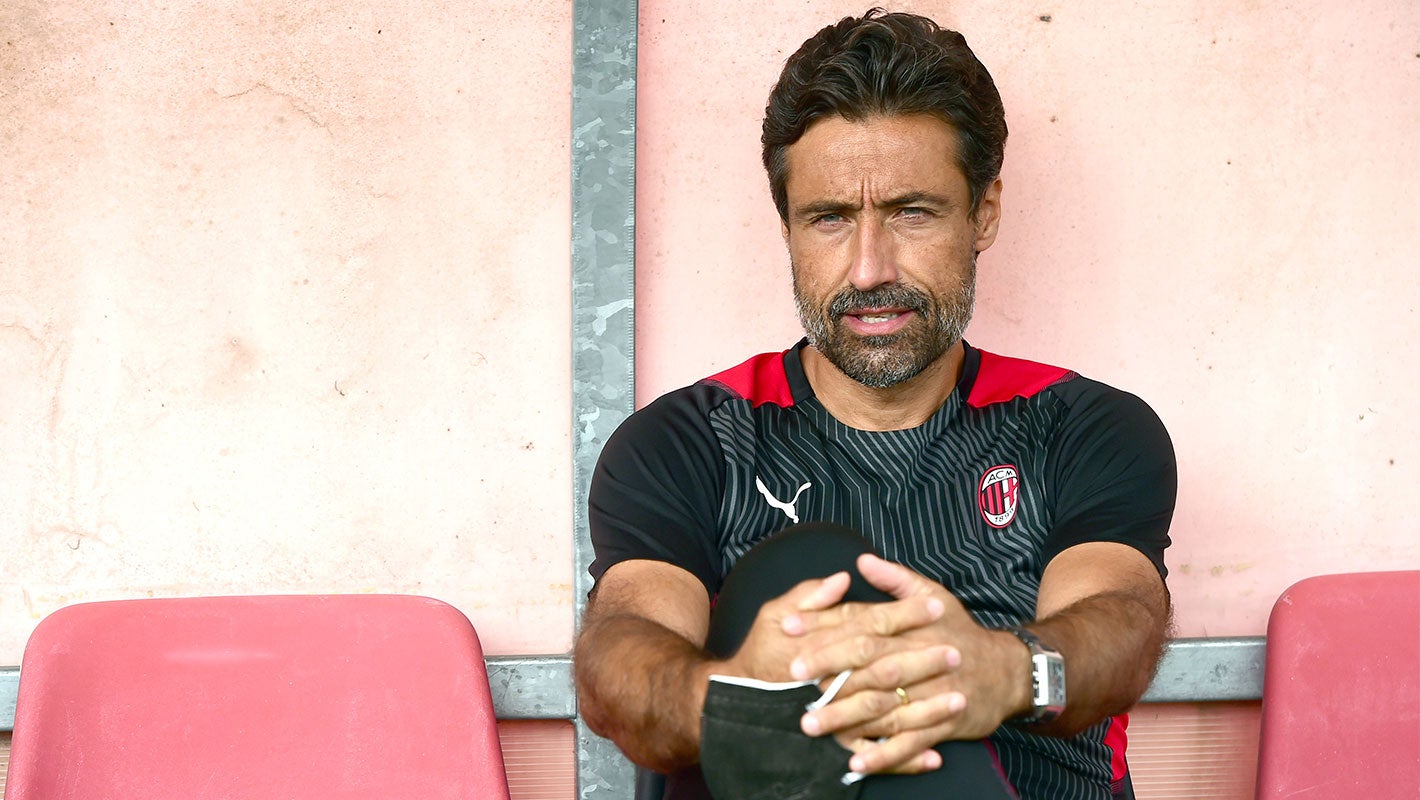 Here's what Coach Giunti had to say after the full-time whistle: "The game was decided by two corners. We were made to pay by their physicality; Atalanta are really good in this regard, but we also read the game poorly. But I enjoyed the team's attitude. We had a good first half and were very aggressive, putting them under plenty of pressure. We know we need to work even harder but also that we can take some positives from today. The boys gave it their all on the pitch and they did exactly what we worked on during the week. At times against these teams, we have to pay the price but we shouldn't be disheartened; rather we just need to keep going. It's just a matter of time. Now, we need to recharge quickly before we take on Atleti because we want to perform well and take some points."
SUMMARY
ATALANTA 2-0 AC MILAN
ATALANTA (3-5-2): Sassi; Scalvini, Berto, Ceresoli (93' Del Lungo); Oliveri, Sidibie, Giovane, Zuccon (63' Panada), Bernasconi (46' Cittadini); Fisic (63' Lozza), Omar (73' De Nipoti). Subs: Bertini; Guerini, Hecko, Regonesi; Chiwisa; Mediero. Coach: Brambilla.
AC MILAN (4-3-3): Desplanches; Coubis, Bosisio, Stanga (81' Obaretin), Bozzolan; Di Gesù, Tolomello (56' Gala), Alesi (67' Bright); Traoré (56' El Hilali), Rossi (67' Roback), Capone. Subs: Nava, Pseftis; Incorvaia, Polenghi; Björklund, Sette; Amore. Coach: Giunti.
Referee: Giordano from Novara.
Goals: 24' Scalvini (A), 36' Sidibe (A).
Bookings: 30' Bernasconi (A), 66' Panada (A), 91' Gala (M).
Match kits, clothing, accessories, gift ideas and so much more: visit the AC Milan online store!