The Derby, a truly unmissable showdown. The challenges within the challenge certainly won't be missing in AC Milan v Inter, whether that's between the coaches or the players. Let's focus on the pitch, taking a closer look at the four most interesting and important individual battles coming up:
ZLATAN IBRAHIMOVIĆ v EDIN DŽEKO
A striking duo on whom the spotlight will very much be shining. Two classy and experienced champions who are used to getting on the scoresheet. So far this season, the Swede has three goals and two assists to his name but has played fewer matches than the Bosnian, who joined Inter in the summer and has already scored eight and provided three assists. Ibrahimović used to play for the Nerazzurri and is the man with the most goals in Derby della Madonnina showdowns in Serie A (eight) out of all the currently active players. He's bagged six Derby goals for the Rossoneri in the Italian top flight, with only Nordahl (eleven), Shevchenko (eight) and Altafini (seven) having scored more. Zlatan has netted all of AC Milan's last three goals against Inter in Serie A: only Amarildo (five between 1964 and 1966) has done better in this regard. As for Džeko, he's scored five times against AC Milan in the league (four at San Siro). Since the start of his first Serie A campaign (2015/16), he's the player who has bagged the most away goals against the Rossoneri (four). So far this season, only Destro (four) has scored more headed goals than Edin (three). Derby men.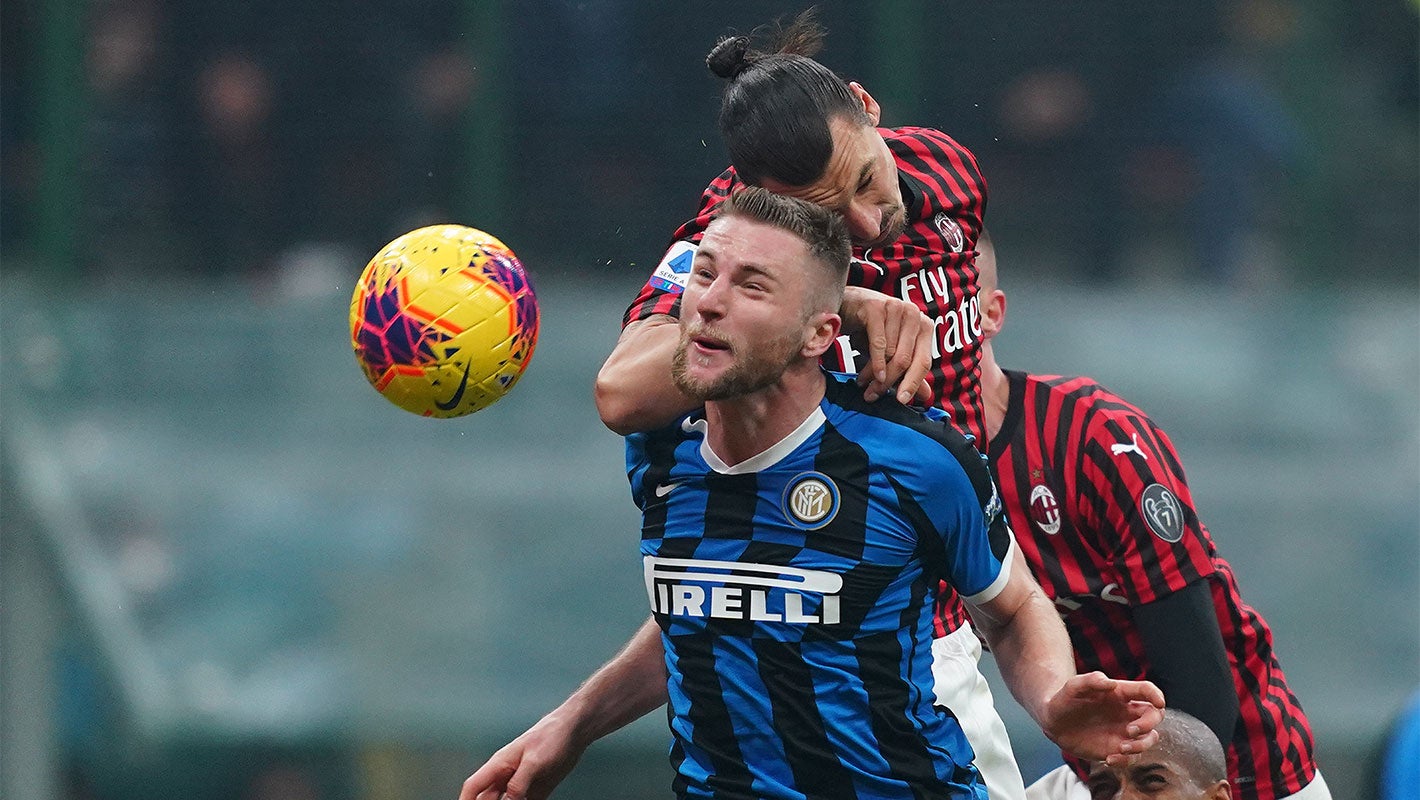 SANDRO TONALI v NICOLÒ BARELLA
Italian pride. Captain of the U21s, Tonali is a youngster who is making great strides forward. Barella, meanwhile, is a firm fixture in the Italy setup and was part of the side that won the Euros. They play in the same area of the pitch and share similar characteristics: they do a lot of running, are selfless, like to win the ball back for the team and possess great quality. Sandro is the Rossoneri player who has produced the most crosses (40), while Nicolò is the Nerazzurri man with the most assists (five), shots off target (eleven) and attempted dribbles (25) this season. Both love to put a shift in and aren't scared of getting forward. Their performances have been impressive and they'll undoubtedly play an important role in the upcoming showdown.
RAFAEL LEÃO v IVAN PERIŠIĆ
The left flank could be key. While AC Milan will be missing Hernández's runs forward, Leão, who has been more than doing his bit to cover Rebić's absence, will be there to provide some impetus. The Portuguese man, who has started practically every game, is displaying great consistency out on the pitch and is constantly improving, with his numbers being testament to this. He's scored five goals and registered two assists this season, while he's also the Rossoneri player with the most shots (eight on target, 14 off target) and dribbles (25) to his name. He's a precious weapon, as is Perišić, who is a firm fixture in Inzaghi's line-up and has often displayed his speed and technical ability. He's notably made twelve interceptions, the most out of any Inter player. Rafa is yet to find the net in the Derby, while Ivan has struck against the Diavolo in the past. Dangerous moments and chances will arise down the left, so their respective opponents will have to work hard and stay on guard.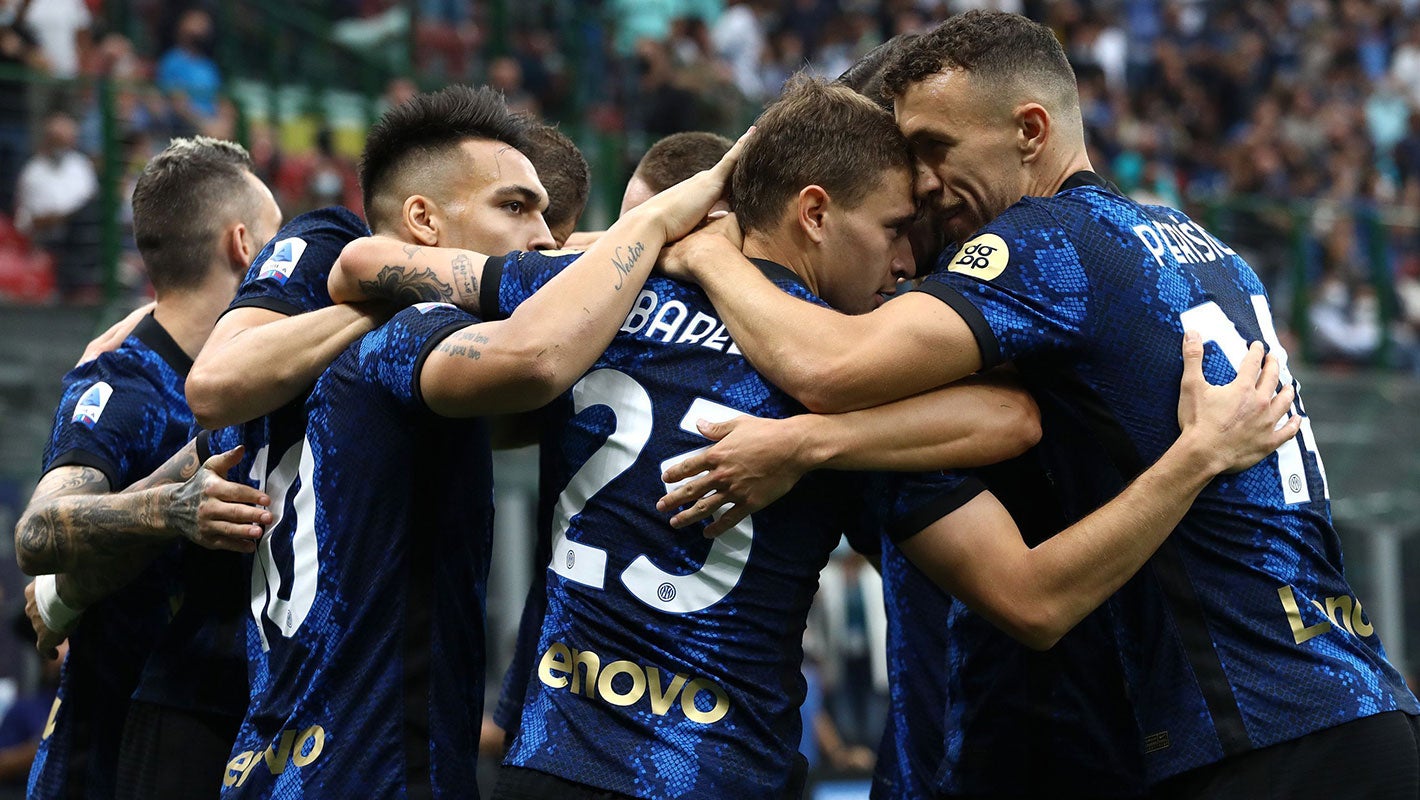 FIKAYO TOMORI v MILAN ŠKRINIAR
Two rocks and leaders in defence, two almost impassable walls. When they have to dig in, AC Milan and Inter will be relying on these two in particular. Tough but fair, they quietly go about their business and are more than capable of rising to such significant occasions. They'll both have to complete difficult tasks under pressure, but they'll do so with their usual strength and determination. Tomori is the Rossoneri player who has made the most passes in general (560) and in the opposition half of the pitch (395), as well as the most tackles (20), clearances (28) and interceptions (18). The same applies to Škriniar in terms of clearances (33) and blocks (nine). A backline battle.
The PUMA AC Milan jerseys for the 2021/22 season are available: buy them now!